Bill Belichick Says 2014 Blowout Loss To Chiefs Is Still Relevant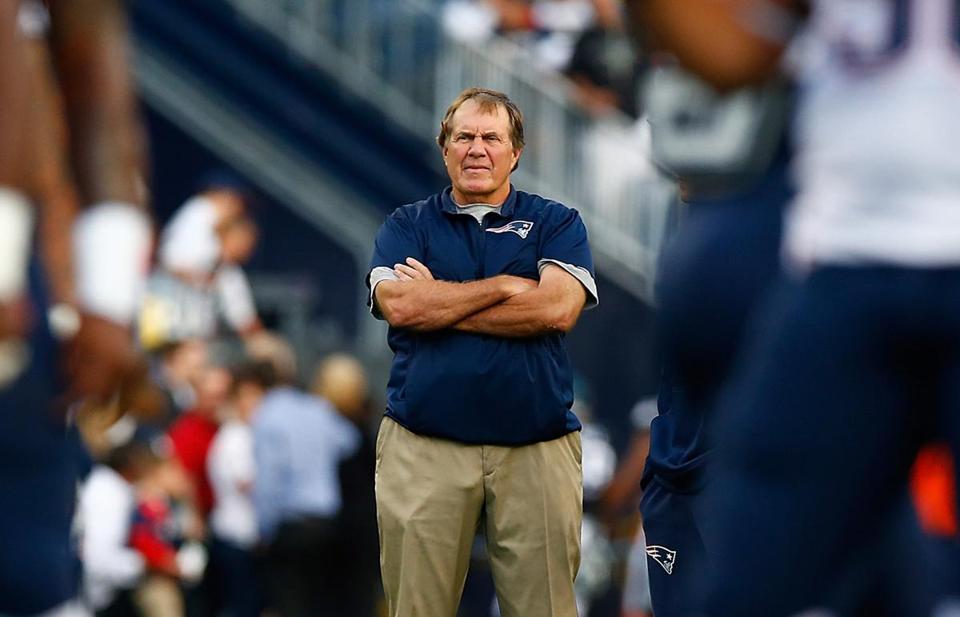 The 41-14 week 4 embarrassment in Kansas City last season isn't exactly fresh in the minds of Patriots fans.
The Pats bounced back after Trent Dilfer declared that they were "not good anymore" and went 13-2 the rest of the way including the playoffs on their way to their fourth Super Bowl title of the Brady/Belichick era.
In their 31 games since that loss on September 29, 2014, they've gone 25-6.  Their most lopsided loss since that 27-point deficit was their most recent 20-10 loss to the Dolphins in week 17 of this season, and anyone who watched that game knows that Patriots team was a microcosm of what we'll see this Saturday.
Still, Bill Belichick isn't overlooking that infamous match-up at Arrowhead Stadium, and says that it still holds significance as he and the Pats prepare to face KC in the divisional round of the playoffs:
"It was a pretty dominant performance by Kansas City, so I'm sure that there are things from that game that they may try to do or that they may feel like they can still do or want to do," Belichick said Sunday of the last meeting between the clubs. "We'll definitely have to take that into consideration."
Bill did acknowledge that a lot of time has passed and changes in players and personnel have lessened its importance, but stated that they're "certainly going to have to prepare and coach the team a lot better than [they] did that night."
Aside from the looming memory of the Patriots' last trip to Kansas City, this current Chiefs team poses a lot of threats.  After starting the season 1-5, they've won ten games in a row and are without a doubt the hottest team in football.
Follow Jack Bardsley on Twitter @BostonsBigFour
Photo: Getty Images via Boston Globe