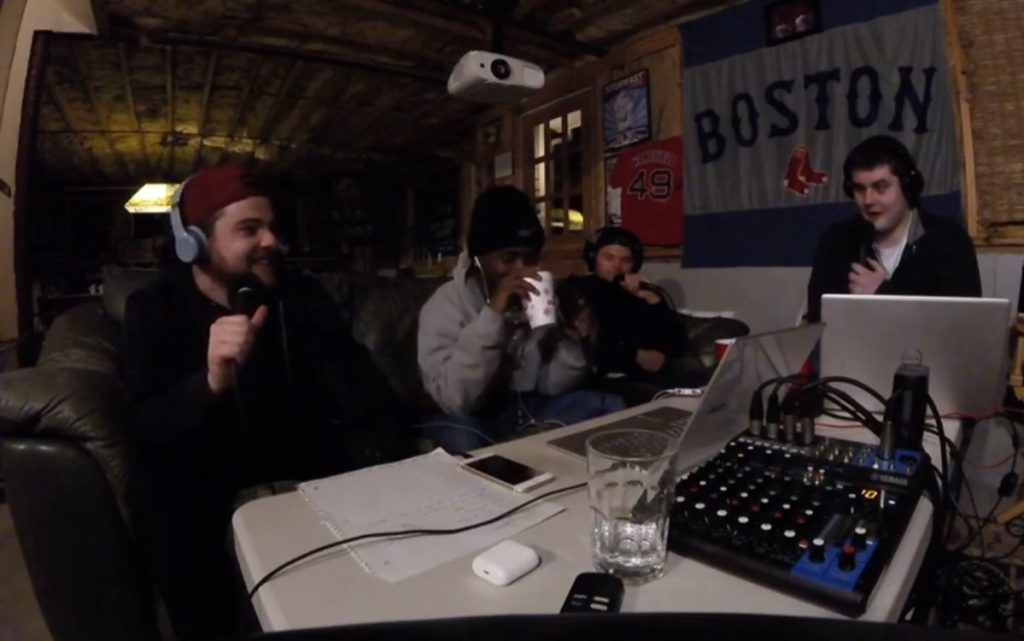 Boston's Big Podcast | Episode Tim Wakefield (49) featuring SeeFour & Jouls Juliano
Our latest podcast was one of our most entertaining and informative episodes to date.  We welcomed the best teenage rapper in New England to the basement along with the supremely talented producer who he collaborated with on his most recent project.
SeeFour and Jouls Juliano released the "Red Line" EP last July.  The elite craftsmanship displayed on every track has been met with rave reviews.  Their age difference is just shy of two decades, but SeeFour's maturity and advanced musical abilities have allowed them to build an undeniable chemistry i the studio.
Find out how they decided on the "Red Line" name, how SeeFour got his name, why he says "wink wink", the story behind the "Pedals" track, which software is the best for producers, who the best storytelling rappers are, why SeeFour is the Jayson Tatum of the Boston music scene, and a ton more in Episode 49 (Tim Wakefield) of BBP.  As always, the video broadcast is available on our YouTube Channel and the audio can be found on all streaming platforms.