Celtics Get Rocked To Open Second Half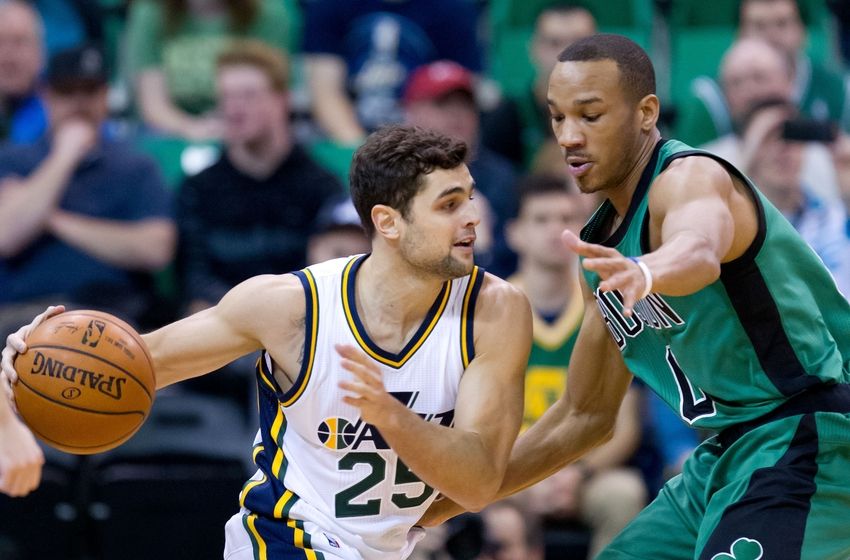 The Celtics had their first game in nine days Friday night in Utah, and they looked about as rusty as anyone could have expected.
Their 111-93 loss to the Jazz was one of their worst showings of the year and was actually their first time they've been beaten by double digits since they fell to the Cavs by 12 on December 15th.
Obviously not the way we wanted to come out of the break, but I'm more than willing to let this one slide so long as we can get back to what was working before the time off.
Despite their .500 record, the Jazz are a worthy opponent.  They've won 8 of their last 10 because for the first time this year they're finally all healthy.  I wouldn't be the least bit surprised to see them make a late-season push to work their way into a comfortable playoff spot.  Their two losses in the last 10 games were their last game before the break and their first game after, so they were clearly hungry for a win.
Unlike the C's, they already had a game under their belt after a loss to the Wizards in Washington on Thursday night.  When they dropped that one, I knew we would have a tough time with them on their homecourt as they would be looking to get back on track and continue their push for the postseason.
Derrick Favors led the Jazz with 23 points, 10 rebounds, and 6 assists.  For Boston, Isaiah Thomas had 25 points and 6 assists.
I'm sure the time difference didn't help the Celtics either, but after a few days out west I fully expect them to get a win against the 22-33 Nuggets in Denver on Sunday.  If they can't do that then my panic level will start to increase.
Follow Jack Bardsley on Twitter @BostonsBigFour
Photo Credit: Russ Isabella/USA Today via Purple and Blues
About Author