Celtics Hit The West Coast Looking To Make a Statement
The C's have won four in a row now as they continue their road trip to play the likes of stars Chris Paul and Stephen Curry. There is definitely a confidence in our coaching staff and players that any NBA team should be afraid of.
We start with the Clippers in LA who have lost five of their last eight games, albeit most of the losses happened on the road. We can enjoy a Blake Griffinless team as he fulfills his suspension for punching that trainer. HA. I remember that. They're friends again, don't worry everyone.
The Clippers are in an interesting spot in the West. They are sitting on the 4 seed and basically have that wrapped up with a team 4.5 games behind, and ahead of them. We dispatched the Suns in a game that was too close the other day and have only bigger tests ahead.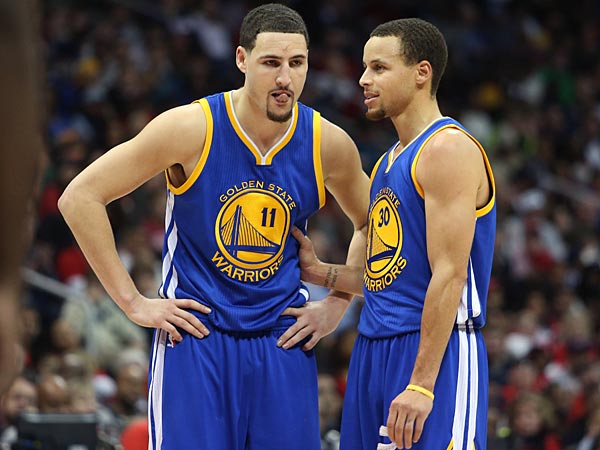 The Blazers come after the Clips as Boston is 1-0 in the series against each team, but playing on the road is mentally different. What I am looking forward to is the Warriors – Celtics game on Friday. If we can grab one or both of the two preceding it, I think our confidence and systematic play can match that of Golden States. Am I dreaming? Maybe. But we gave them their first real test of the season this year and they are too smart of a team to take us lightly, as they have announced they are going for the Bulls' win record.
I want to finish with an ode to Isaiah Thomas because he is in the nightmares of almost every player to ever try to attempt defending him. His hesitation and quickness have been on display these last few games as he blows by guys for easy layups. He has Harden-esque moves at the rim, Euro-stepping across his man on fast breaks. He's only been the leading scorer for the team in all of the last 12 games. Yeah, that's since March 2nd. He is averaging 26.3 points in those game as the C's earned themselves a 7-5 record. I can't say enough about he and Avery Bradley. With the swagger to test their limits and knowledge to know their spots, it is clear Brad Stevens has the gears turning in the offensive system.
Follow Pierson Butler on Twitter @PiercedButt