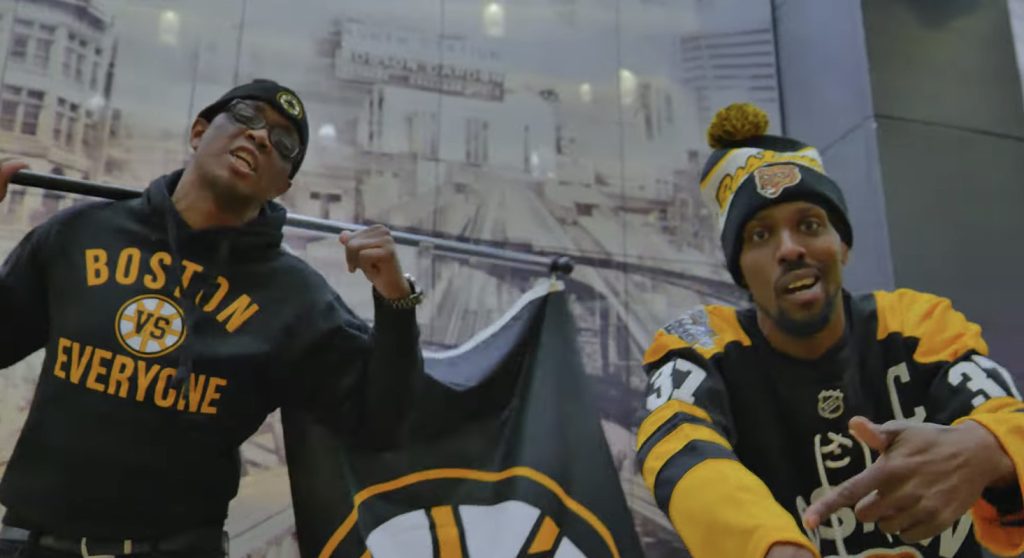 Check out the new Bruins anthem featuring some Boston legends
By the mid 90's, hockey attire had become a staple in hip-hop.  The clip of Tupac leaving court in a Detroit Red Wings jersey in 1996 probably comes to mind: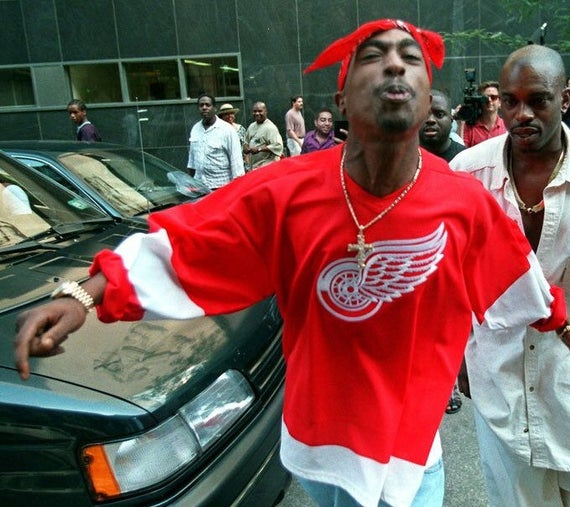 And here's Snoop Dogg repping the Pittsburgh Penguins: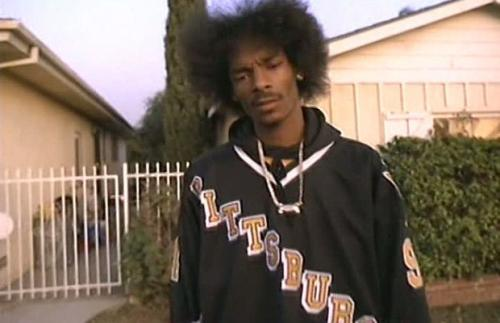 If you've ever wondered how this trend began, look no further than the Twitter of Boston's favorite historian and journalist Dart Adams:
First TDS Mob were rocking Bruins all over South End/Lower Roxbury into Roxbury between 1988-89 and 1990-91 but after Almighty RSO started doing it between 1990-91, that meant the Legion Of DOOM x the 9MM Dancers did too. By 1992-93, the rest of Boston's inner city followed suit https://t.co/BLvRFtWqkv pic.twitter.com/GwKTvEz3XX

— Dart_Adams (@Dart_Adams) March 12, 2023
Reminder that Hip Hop's love of hockey jerseys began with Boston's TDS Mob rocking Bruins jerseys which led to Almighty RSO rocking Bruins jerseys on The Source tours plus Ready Rock C wearing a Calgary Flames burning C jersey to groups like Black Moon rocking 'em in '93

— Dart_Adams (@Dart_Adams) December 21, 2022
It's wild that between 30 and 33 years ago, TDS Mob x Almighty RSO had the entire inner city in Boston rocking Boston Bruins gear down to Ray Bourque, Cam Neely, Adam Oates, Joe Juneau, Andy Moog & Reggie Lemelin jerseys…

— Dart_Adams (@Dart_Adams) March 12, 2023
That's right.  Boston's own TDS Mob and Almighty RSO made hockey gear popular in the inner city in the late 80's, a phenomenon that would spread like wildfire across in the country in the next few years.
Fast forward to 2023, and The Hangaz' (a Boston duo consisting of Axestrumentals and Smok N Strok) recent release of their brand new Bruins anthem just in time for the B's playoff run.  The video was shot in front of TD Garden and inside the Bruins' Warrior Ice Arena practice facility in Brighton, and it features cameos from the legendary TDS Mob and Almighty RSO, paying homage to the pioneers who bridged the gap between hip-hop and hockey.  Check it out here:
About Author