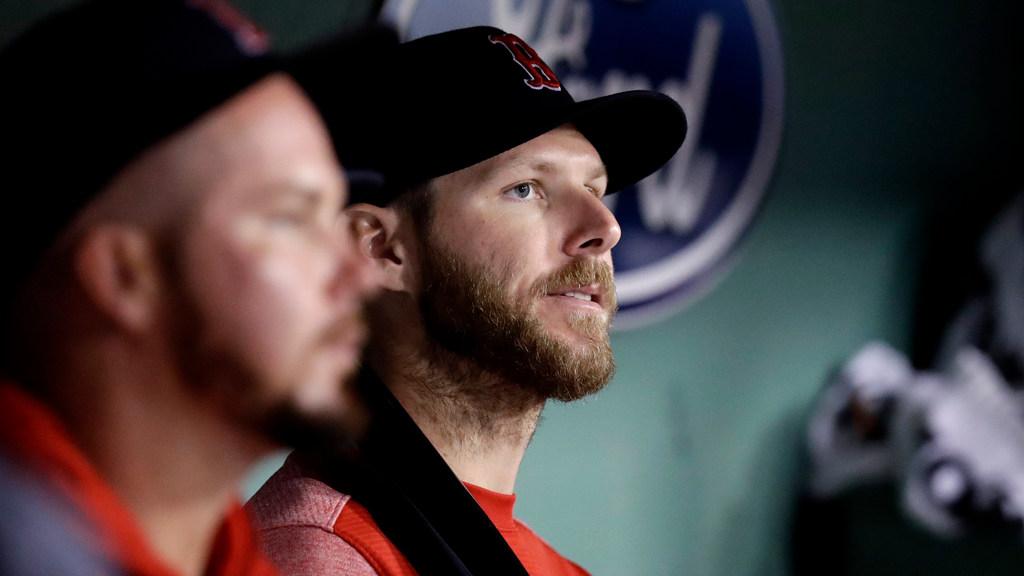 Chris Sale Assures Us That His Shoulder Is Nothing To Worry About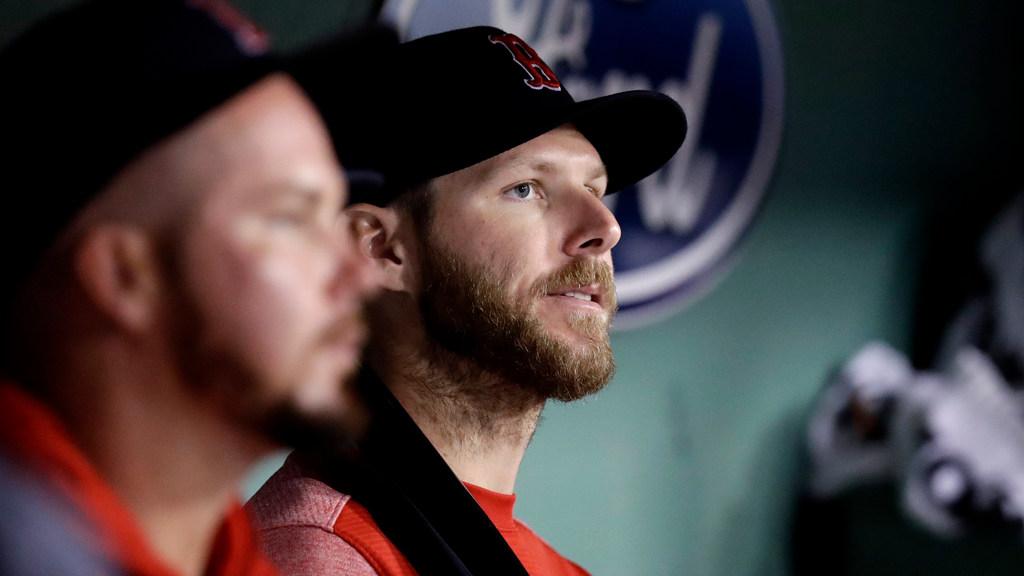 Chris Sale is arguably the best Red Sox pitcher since Pedro Martinez, and he's currently on an historic pace.
Since the mound moved to its current distance (60'6″) in 1893, Sale is the only pitcher to record 60 strikeouts and allow one or fewer runs over a six-game span.  His 13.21 K's per nine innings is on pace for second best all-time behind Randy Johnson in 2001.
He's also the fastest American League pitcher to reach 200 strikeouts in a season, breaking his own record that he set last year.
As impressive as those numbers are, the biggest knock against the 6'6", 180-pound ace has always been his tendency to wear down in August and September.  That's why fans panicked on Tuesday when it was announced that he's headed to the 10-day disabled list due to a sore shoulder.  The report came just two days ahead of a scheduled start against the Yankees.
Thankfully, the best pitcher in baseball took to the podium after the news broke and made it clear that this is nothing but a precautionary move:
"I'm a pitcher. Sometimes we have to deal with it.", Sale said, "That being said, I feel like if we were in a different position and push came to shove and they needed me to go out there I would be able to make this next start. I would be pitching in two days."
I would expect no other answer from one of the most mentally strong pitchers in the game.  The question is whether or not his body can be as durable as his mind.
It sucks that the one start he'll miss is against the Yankees, but hopefully a 5.5 game lead is enough to cushion the blow if Brian Johnson gets lit up on Thursday.  Regardless of the outcome this weekend, this DL stint is worth it if Sale is at full strength over the next two-plus months.  It's time to start playing for the postseason.
Follow Jack Bardsley on Twitter @BostonsBigFour