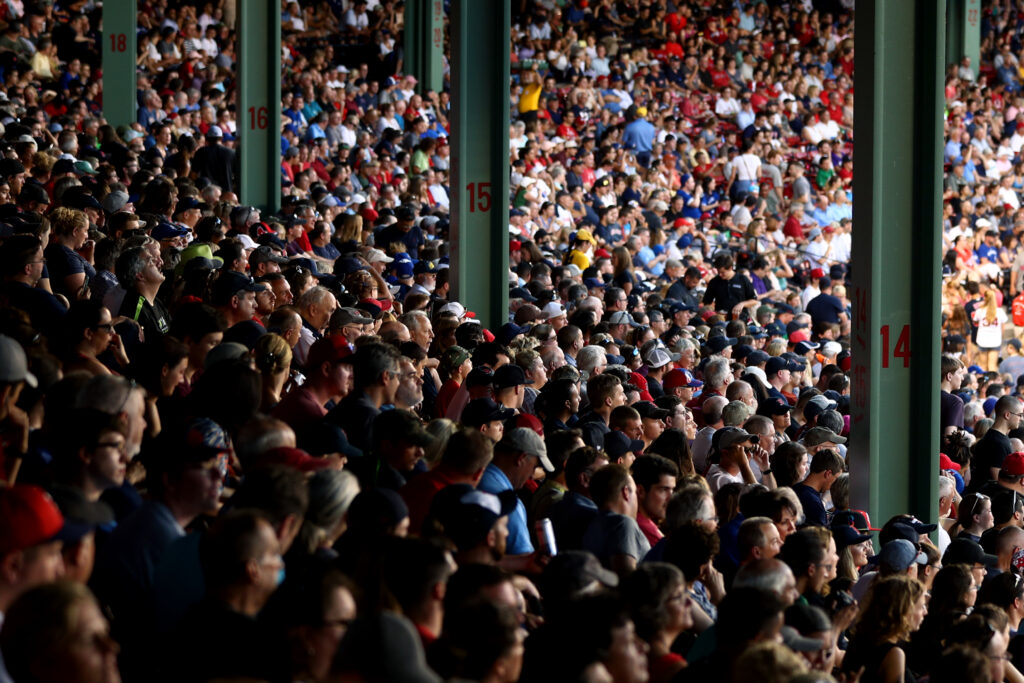 It was announced Monday by Governor Charlie Baker that Massachusetts' mask mandates and capacity limits will be lifted on May 29th:
Massachusetts leads the nation in vaccinations and is on track to meet our goal of vaccinating 4 million people by June.

Effective May 29: All remaining COVID-19 restrictions will be lifted. The mask order will be rescinded.

⏩ https://t.co/L5FAI0K3Js
😷 https://t.co/HIzrpf0UpL pic.twitter.com/jJK29autpD

— Charlie Baker (@MassGovernor) May 17, 2021
This means we're less than two weeks away from experiencing a packed TD Garden for the first time in well over a year, and Fenway Park for the first time since 2019.
Whether you're at the game or you're watching from home, the roar of a sold-out crowd is something that you've longed for since the NBA and NHL shut down in March of 2020.  This announcement comes at a perfect time as fans will have the opportunity to enjoy a full summer of baseball at Fenway.  Plus if the Bruins and/or Celtics can last 12 more days, it'll be our first chance to feel the energy of a playoff atmosphere at the Garden since that devastating Game 7 loss in the 2019 Cup Finals.