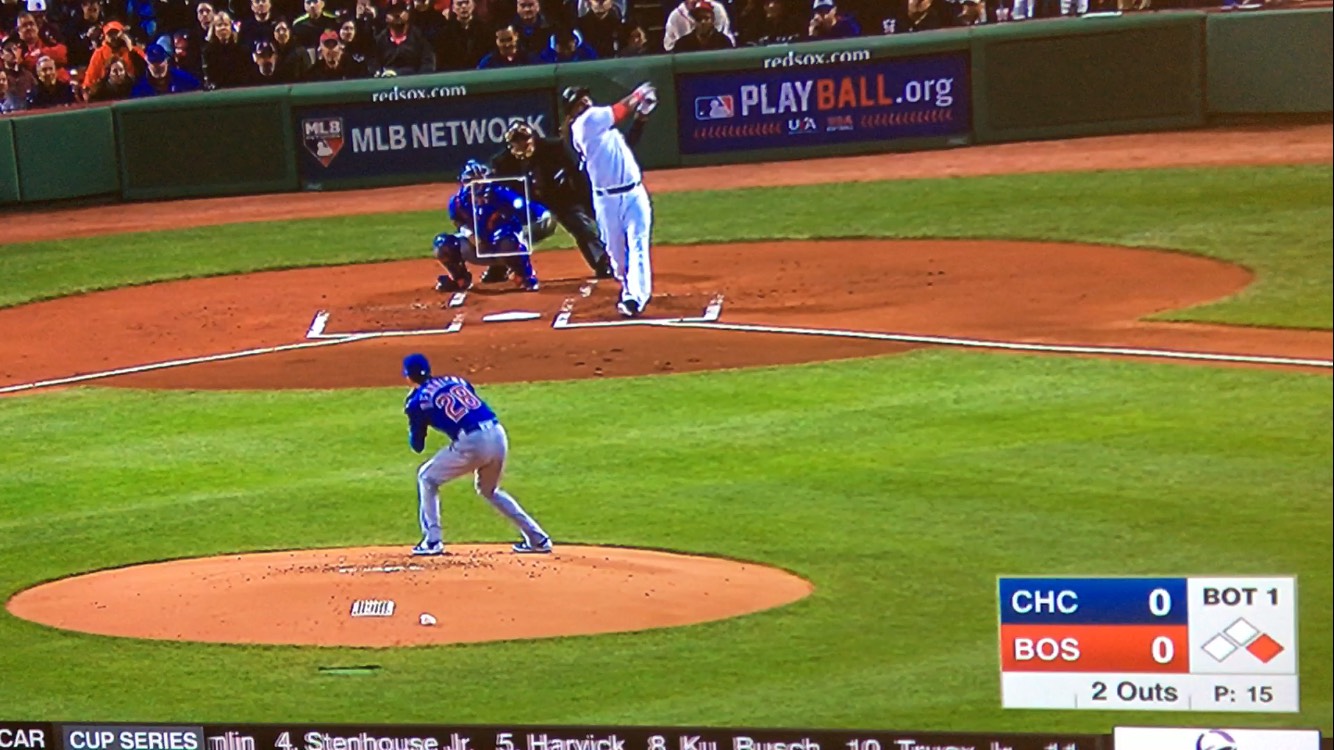 Hanley Ramirez Hits A Monster Home Run Immediately After A Replay Of His Monster Home Run The Day Before (VIDEO)
One thing we've learned about Hanley Ramirez during his two-plus seasons with the Red Sox is that he's an extremely streaky hitter.  After struggling at the plate for most of April (along with the rest of his teammates), he's hit 2 of his 3 home runs in the last couple games.
On Saturday, he hit one over Lansdowne Street.  On Sunday, just after ESPN flashed back to his monster shot the day before, Hanley launched an almost identical bomb into the night sky:
After going 3-6 in their previous nine games, the Sox beat the Cubs 6-2 thanks to Hanley's homer and a four-run eighth inning.  Eduardo Rodriguez provided a solid start and the bullpen nailed things down from there.  Matt Barnes came away with the win.
Boston begins a four-game series against the Orioles at Fenway on Monday night.  First pitch is at 7:10.
Follow Jack Bardsley on Twitter @BostonsBigFour
About Author