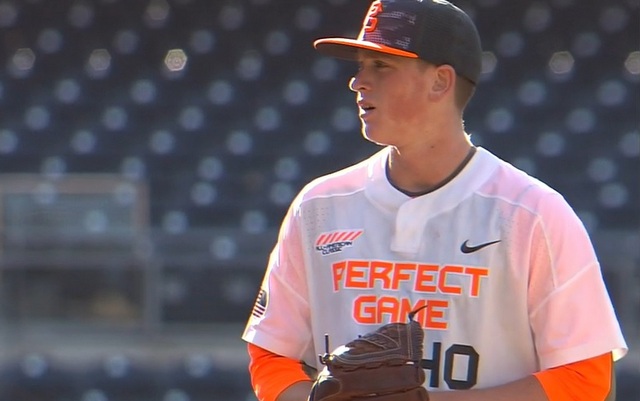 High School Phenom (And Red Sox Fan) Jason Groome Reacts To Getting Drafted By His Favorite Team (VIDEOS)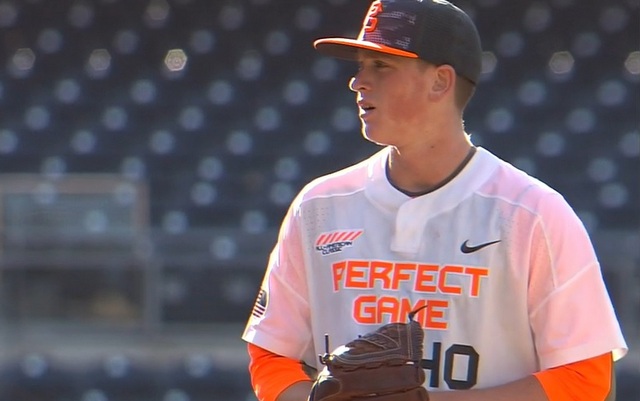 New Jersey high school pitcher Jason Groome has been an avid Red Sox fan since his early childhood.  On Thursday, the team that the 17 year-old grew up rooting for took him 12th in the MLB Draft.
Groome was watching the draft with his family at their home.  He was originally projected to be the first pick, so to say he was relieved when his name was finally called would be an understatement.  Watch his reaction here:
Video of Jason Groome being drafted pic.twitter.com/PucO7vQFtf

— John DeRosier (@JohnRDeRosier) June 10, 2016
Here he is being congratulated by his friends and family:
I will be posting several Jason Groome clips. Twitter only lets you post 30 seconds at a time pic.twitter.com/LggTz1Cwim

— John DeRosier (@JohnRDeRosier) June 10, 2016
Groome then walked outside to gather himself after the life-changing news:
Groome after running going outside pic.twitter.com/jGv2y57f3p

— John DeRosier (@JohnRDeRosier) June 10, 2016
Jason pitched for Barnegat High School in southern New Jersey.  He spent his junior year at IMG Academy in Bradenton, Florida, and when he returned to Barnegat he was suspended 30 days for violating a New Jersey State Interscholastic Athletic Association transfer rule.  As a result, two of his starts were wiped off the books.  He finished the season with only a 2-3 record but an incredible 0.77 ERA and 90 strikeouts in 39 2/3 innings, only allowing 15 hits.
The reason the hard-throwing, 6'5″ lefty dropped to number 12 in the draft probably had something to do with "rumors of maturity issues and high financial demands":
"There are other issues with this young man causing him to slide," MLB Network analyst Dan O'Dowd, the former Rockies general manager, said during the draft coverage.
It will be a few years before Jason Groome makes an appearance for the Boston Red Sox, if at all.  Hopefully he'll have a better head on his shoulders by then because the kid's talent is undeniable.
Follow Jack Bardsley on Twitter @BostonsBigFour
Photo via CBSSports.com