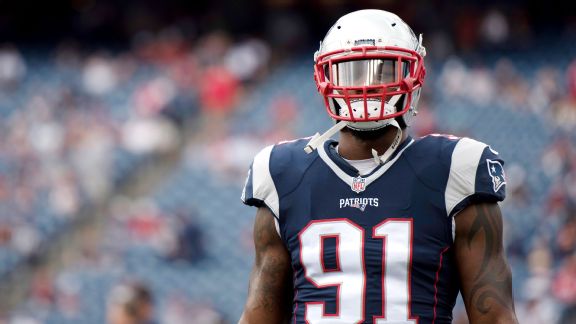 How To Make Sense Of The Jamie Collins Trade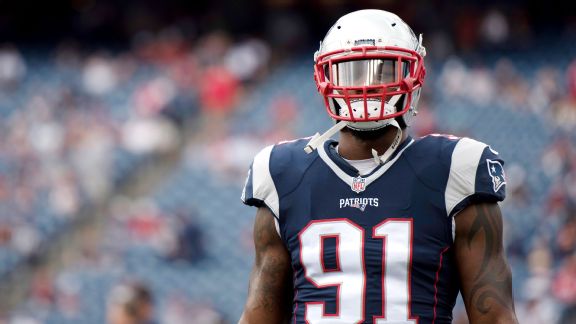 It's been almost two weeks since the Patriots mysteriously shipped Pro Bowl linebacker Jamie Collins to the Cleveland Browns in exchange for a third-round draft pick.  They essentially traded one of the best players on their defense for almost nothing.  Two weeks later, Patriots fans are still looking for answers.
This isn't the first time Bill Belichick has unexpectedly dumped a star player.  We all remember Lawyer Milloy, Richard Seymour, and Logan Mankins to name a few.  You could even say that Randy Moss' departure in 2010 was sort of abrupt.
Collins is still on his rookie contract, making $940,000 per year.  His contract expires after this season, and he understandably is looking for a big payday.  However, there were reports that he was pushing for "Von Miller money" which was a little more than the Patriots were willing to give.  Miller signed a six-year, $114.5 million deal with the Broncos this past off-season.  Collins had reportedly already asked the Pats for $11 million a year, which they turned down.
According to Collins, that conversation never took place:
"I'm not Von Miller, just so you know," Collins said. "Let's be smart now. Let's use some common sense.  I don't know [anything] about Von Miller money. Nothing. Never heard of that. Never came out of my mouth. Nothing."
Regardless, the Patriots are obviously weary about giving too much money to one guy when they have a handful of free agents they could be looking to re-sign in the off-season.  They include Jabaal Sheard, Dont'a Hightower, Martellus Bennett, Marcus Cannon, Sebastian Vollmer, Alan Branch, Barkevious Mingo, LeGarrette Blount and Logan Ryan.
Obviously fans are disappointed that we only got a third-round pick in return, but that's likely the best that they could get considering there's no guarantee that Collins will re-sign with Cleveland at the end of the year.  Even the Browns aren't willing to give up anything valuable for a half-season rental.
Now the challenge becomes finding ways to fill Collins' shoes.  It's hard to think they won't miss his versatility considering there isn't another guy on their defense who's capable of playing seven different positions.  Although there were times when he tried to be a little too versatile and got caught freelancing rather than covering his designated area.
So how will they replace him?  That remains to be seen, but you can expect an increase in linebacker action for Rob Ninkovich.  They also like what they've seen so far from Elandon Roberts.  The 22 year-old rookie has played 28 snaps this year, mostly against the run.  He has 12 tackles in five games and he'll be heard from a lot more often with Collins gone, so it's only a matter of time before he finally has more Twitter followers than me. (Seriously, help this guy out)
The Pats also traded for linebacker Kyle Van Noy a couple weeks ago.  Van Noy is a former second-round pick of the Lions who has the ability to rush the passer and drop back in coverage.
I think every Pats fan was shocked to hear about this trade, but it starts to make a little more sense when you look at the contract situations and their depth at linebacker.  Plus, we should all know by now that it's not wise to question Bill Belichick's decisions.  Unless our defense starts sucking now, then we can start to be critical.
Follow Jack Bardsley on Twitter @BostonsBigFour
About Author