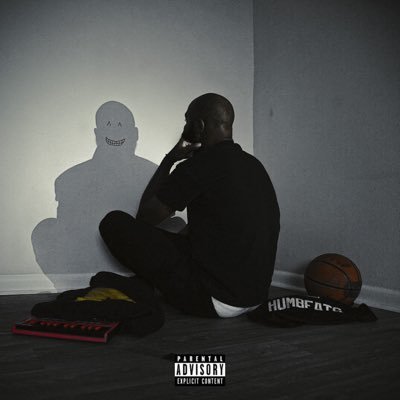 Humbeats sheds light on Massachusetts hip-hop scene with new album 'Growth'
There's so much talent in the local music scene right now that it can be tough to keep track of.  New releases every week, new artists constantly breaking out and adding their names to the conversation. 
Local producer Humbeats, originally from Randolph, has his finger on the pulse.
Humbeats has been one of the best and most notable producers in the Boston scene for a few years now.  His resume includes Tsu Surf, Millyz, Gio Dee, and more.  As he's gained notoriety, he's made it a priority to use his platform and his production skills to uplift fellow Massachusetts artists.  So that's exactly what he did with his debut album, 'Growth'.
The rollout was perfectly executed.  Every once in a while, you might see a billboard pop up in the Boston area promoting one of the many rising artists in our region.  Humbeats took it upon himself to put 24 deserving names on one Billboard, displaying every feature on his album:
Jefe Replay, Red Shaydez, Dutch Rebelle, Gio Dee, Luke Bars, Najee Janey, etc.  If you're someone who's been following the local scene over these past few years, seeing a list of names of this caliber all together on one project is monumental.  The idea that Boston artists don't support each other has been dwindling for some time now, and this pretty much puts the nail in the coffin.  If you want an idea of just how cohesive the Massachusetts hip-hop movement has become, look no further than 'Growth'.
The project itself is a masterpiece.  Flawless production and every guest brought their A game.  Different vibes to match any mood.  You can listen to this Massachusetts classic on all streaming platforms.