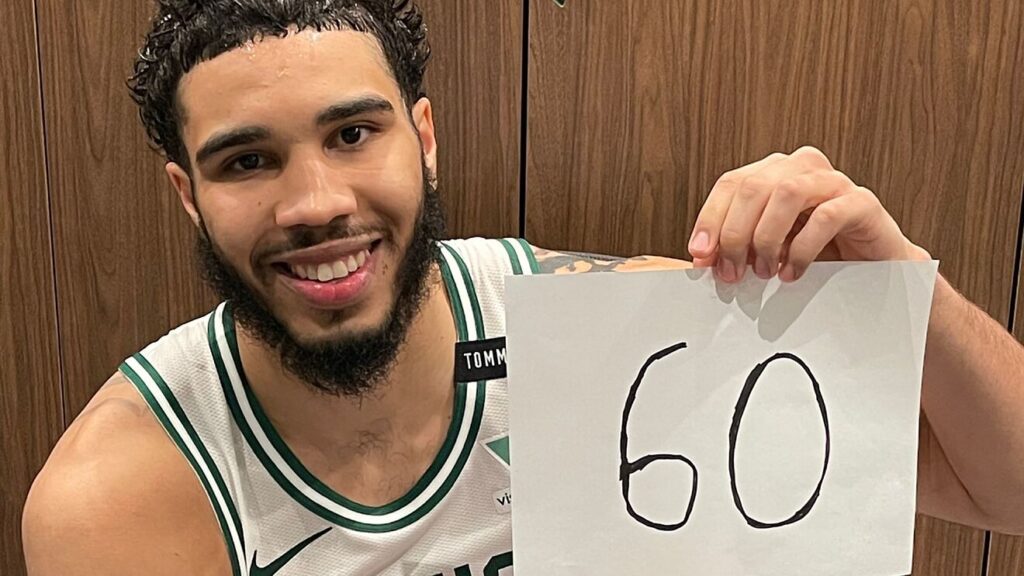 Jayson Tatum makes history with 60-point performance
It's been a season of ups and downs for the Celtics, but amidst the inconsistency Jayson Tatum has become the only player in Celtics history to have two 50+ point games in the same regular season.
The 23 year-old dropped 53 against the Timberwolves on April 9th and was able to top that performance in Friday night's OT win over the Spurs, becoming the only Celtics besides Larry Bird to score 60 points in a single game.
Even more impressive, Tatum didn't record a single turnover.  He grabbed 8 rebounds, dished 5 assists, and was 15-17 from the free-throw line.  The type of showing that gives you a glimpse into just how great JT can be if he's able to put it all together.
Check out the highlights: