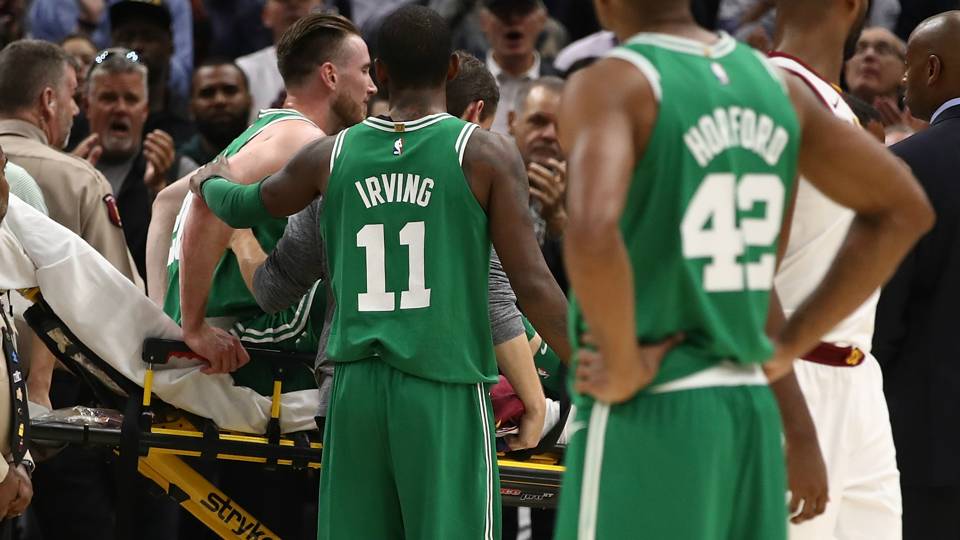 Kyrie Irving May Have Just Hinted At A Possible Return Date For Gordon Hayward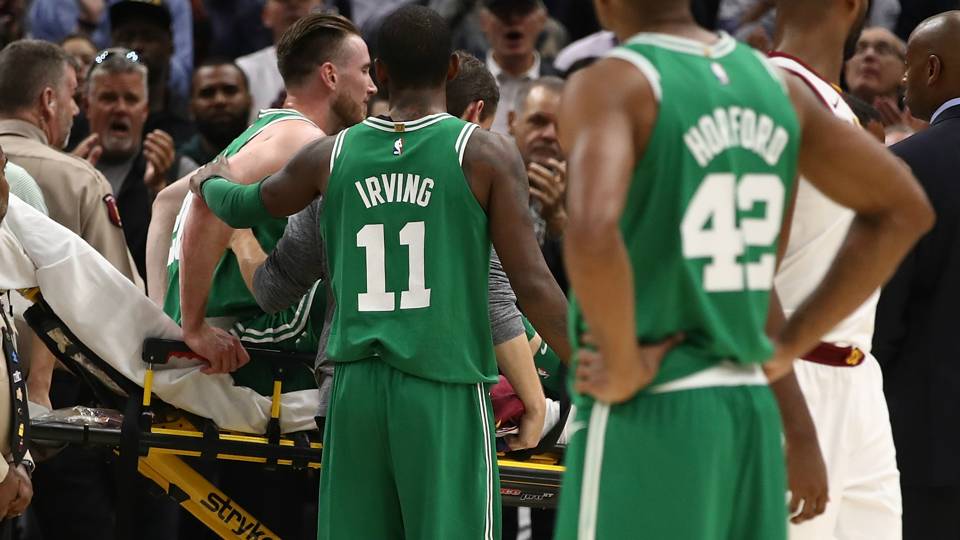 If you watched the Celtics' season opener in Cleveland on Tuesday night, you witnessed one of the most gruesome injuries you'll ever see in any sport.
About five minutes into the most anticipated season since the arrival of Kevin Garnett and Ray Allen in 2007, the C's All-Star acquisition Gordon Hayward went up for an alley-oop from Kyrie Irving, came down awkwardly, and bent his ankle in a way that ankles definitely aren't supposed to bend.
It was immediately assumed to be a broken ankle that would likely have him sidelined for the remainder of the year.  Then it was reported to only be a fracture, which left a glimmer of hope that Hayward could return to the lineup by playoff time.
Now we might have an answer.  Since the injury, there has been an outpouring of support on social media from NBA players around the league.  On Wednesday afternoon, Kyrie had some kind words of his own for his new teammate, and may have hinted at a possible return date:
https://www.instagram.com/p/BaZLWy2lC5j/?hl=en&taken-by=kyrieirving
The 3/23 at the end of the caption is what we're looking at here.  If that really is the date that Hayward is aiming for, we could be in pretty good shape.  This is still a solid playoff team without a doubt, and having Gordon back in March could ultimately bring back the hope we had for this season, which appeared to be all but lost on Tuesday night.
Follow Jack Bardsley on Twitter @BostonsBigFour