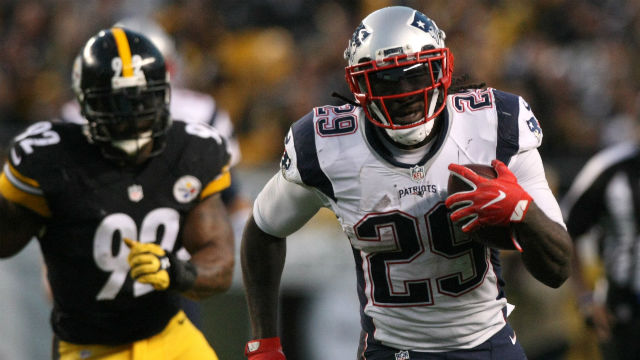 LeGarrette Blount Is Well On His Way To A Career Year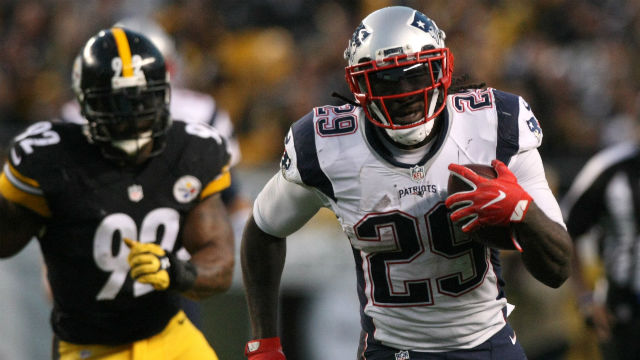 Coming into this season, LeGarrette Blount's career-high for touchdowns was seven in his first year with the Patriots back in 2013.
Seven games into 2016, he's already surpassed that mark with eight rushing touchdowns, the most in the NFL.  He's also fifth in the league in rushing yards with 566, putting him on pace to finish the year just shy of 1,300, crushing his previous high of 1,007 in his rookie year with the Buccaneers in 2010.
When the Pats started the season 3-0 despite the absence of Tom Brady, LeGarrette was the catalyst of their offense.  He was named the AFC Offensive Player of the Month for September after rushing for 298 yards and four touchdowns, including a 123-yard performance against the Dolphins in week two and 105 yards and two touchdowns against the Texans in week three.
The only game in which Blount hasn't scored this year was when the Patriots were shut out against the Bills in week four.  Since Brady's return he hasn't missed a beat, racking up 214 yards and four more TD's.  He had the best game of his Pro Bowl-caliber season last week against his former team, contributing 127 yards and two touchdowns in the Pats' 27-16 win in Pittsburgh.
Although he's always been recognized primarily as a power running back, Blount appears to have added a little more shiftiness to his game this year, making defenders miss with swift jukes and cut-backs.  He even hurdled Byron Maxwell in week two's win over the Dolphins.
Blount's dominance combined with consistent production from James White has made the Patriots backfield the strongest it's been in years.  With Dion Lewis returning soon plus the obvious potential of the passing game (let's not forget Brady is still in week four), there isn't much that defenses will be able to do to stop these guys the rest of the way.
Follow Jack Bardsley on Twitter @BostonsBigFour
About Author