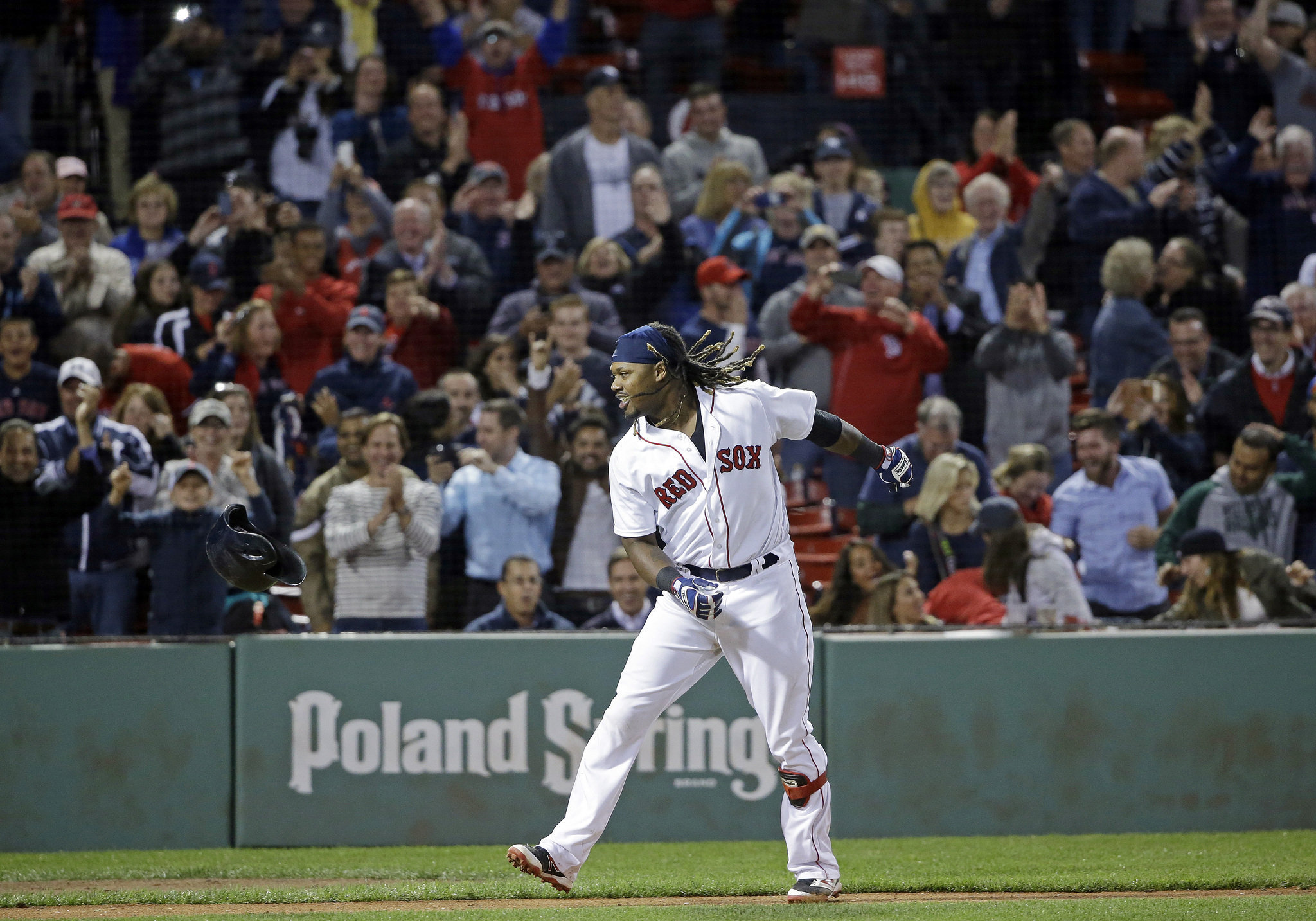 Looking Back At The Top 5 Clutch Hits Of Hanley Ramirez's Red Sox Career
In a surprising decision by the Red Sox' front office, Hanley Ramirez was designated for assignment on Friday morning, presumably to free up a roster spot for Dustin Pedroia as he prepares to make his return.
Hanley's tenure in Boston was by no means the best three and a half season stretch of his career.  In fact, the only "good" season he gave us by his standards was 2016 when he hit .286 with 30 homers and 111 RBI's.
But even when his numbers weren't up to par, El Trece always seemed to come through in the biggest moments.  Here's a look back at the five biggest hits of his Red Sox' career:
September 15, 2016: Walk-off homer to beat the Yankees
July 18, 2017: Walk-off homer in the 15th to beat the Jays
September 5, 2017: Walk-off single in the 19th inning to beat the Jays
https://www.youtube.com/watch?v=aBw3ACkRpK0
October 8, 2017:  ALDS Game 3 vs. the Astros.  The biggest Red Sox playoff hit in the last five years.  Hanley's double in the 7th led to their only postseason win since 2013.
April 5, 2018: Walk-off single in the 12th inning of the home opener against the Rays
https://www.youtube.com/watch?v=CZwsuWYGjm0
So say what you want about him, but Hanley has always been clutch.  He's a career .380 hitter in the postseason and hit .571 in last year's Division Series while the rest of the team hit a combined .252.  It's hard to believe the Sox won't need a timely hitter like that come October, which is why the move is a bit confusing.  A more logical name to part ways with would have been Jackie Bradley Jr., Brock Holt, or Blake Swihart.  I understand sticking with Swihart because of his potential, but you can't tell me that JBJ or the Brockstar will ever be as valuable as Hanley.  Good luck explaining this one, Dombrowski.  And good luck to Hanley wherever he ends up.
Follow Jack Bardsley on Twitter @BostonsBigFour
About Author