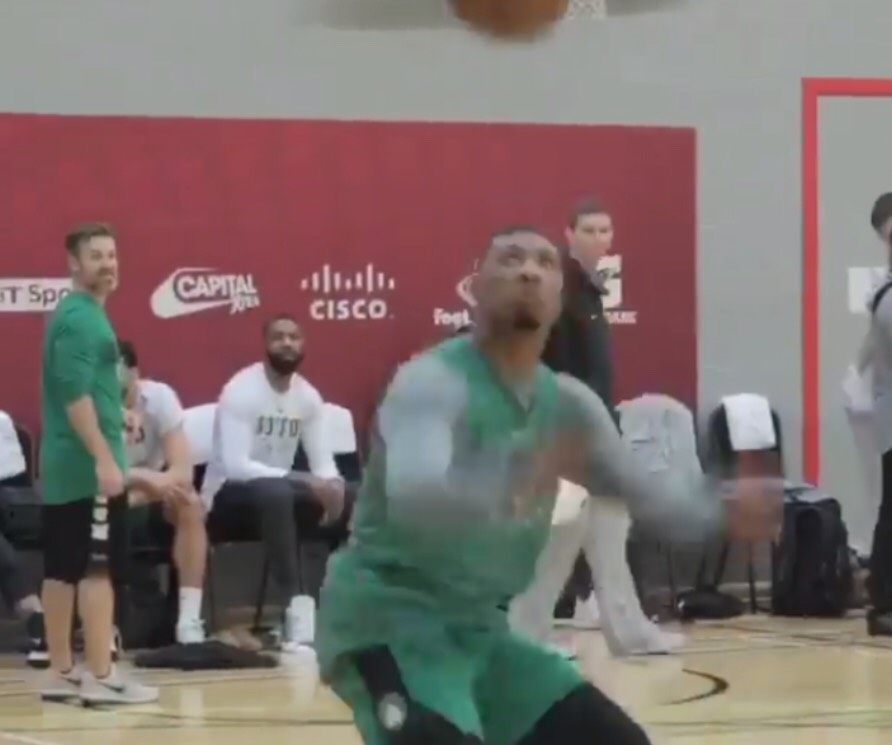 Marcus Smart Won The Celtics' Dunk Contest At Their Practice In London (Video)
The Celtics haven't played a game since Saturday when they beat the Nets in Brooklyn for their sixth straight win.
They arrived in London on Monday, three days ahead of their game against the Sixers on Thursday.  Which means there's been some time to let loose during practice, resulting in a team dunk contest.
There's no word on who actually won.  But based on the footage I'd say Marcus Smart came through with the upset.  We all know Jaylen Brown can throw down, and his between-the-legs dunk at the beginning might take the cake depending on who you ask.  But it's hard to root against Marcus' reverse off the self-pass.  You be the judge:
Jaylen was the most impressive in the second video, although Abdel Nader's 360 was easily the most surprising.  Turns out the C's have more high-flyers than we thought:
You most likely won't see Smart or Nader put down any ridiculous in-game dunks, but Jaylen has already put on a show on multiple fast-breaks this year.
Follow Jack Bardsley on Twitter @BostonsBigFour