MLB Postseason: AL Wild Card Preview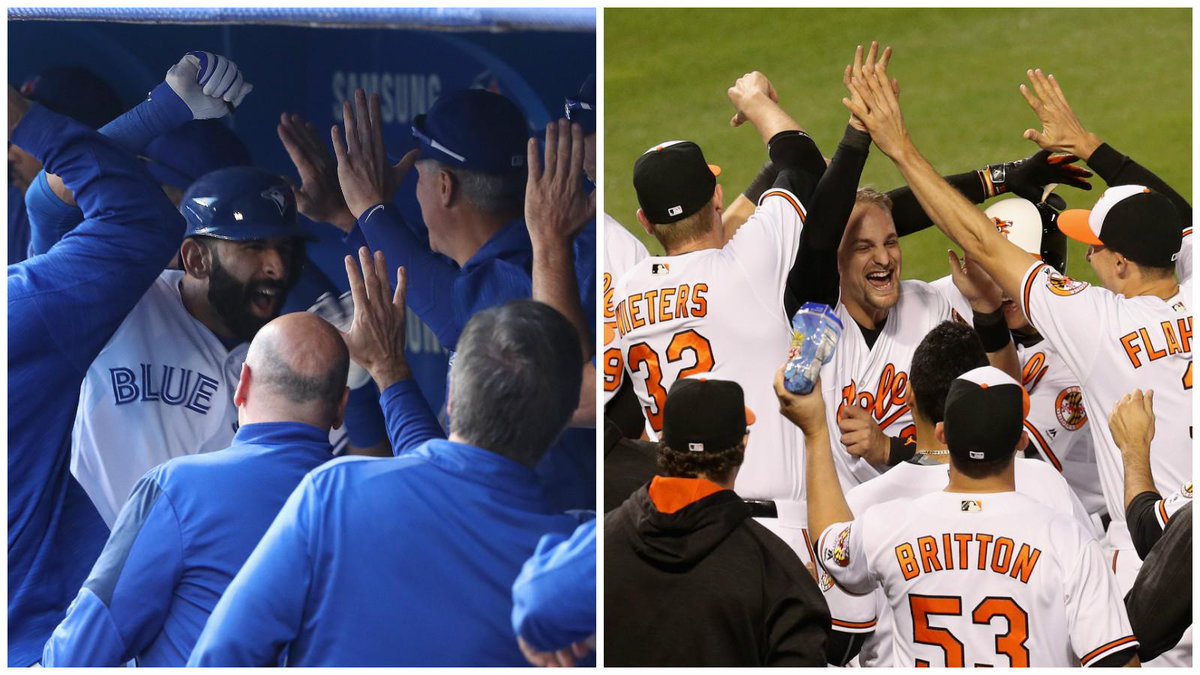 One game.
That's all there is. For a chance to extend your season another week, MLB kicks off single game Wild Card match-ups on Tuesday with the American League and Wednesday with the National League.
All division winners have locked in, with the Rangers and Cubs awaiting the Wild Card game winners. The Red Sox/Indians, Dodgers/Nationals match-ups are in a holding pattern until later this week.
Let's take a look at the American League Wild Card matchup:
American League Wild Card Game, Tuesday, October 4th
Baltimore Orioles at Toronto Blue Jays
Probable Starters: Chris Tillman (BAL) vs Francisco Liriano/Marcus Stroman (TOR)
Tillman is the Orioles de facto ace. Gausman and Bundy are the young guns, but this game will belong to Tillman. The Orioles bullpen is stout, but Rogers Centre will be rocking and if Tillman gets knocked out quickly expect Buck Showalter to go to Dylan Bundy or Ubaldo Jimenez.
Liriano pitched an absolute gem (10K in just over 6IP) just a week ago against these very same Orioles. His transition from Pittsburgh to Toronto has been remarkable. If he doesn't get the ball, Marcus Stroman would be up next. My guess is Liriano, with the Orioles being fairly weak against lefties (slashing .254/.301/.389) and on the road (.253/.311/.433).
What do we know about the Blue Jays?
Well, they can hit. Sometimes. Defending AL MVP Josh Donaldson, Edwin Encarnacion, Jose Bautista, and Troy Tulowotzki are fearsome. However, they limped into the postseason only batting .235 as a team and posting a 12-16 record with 7 blown saves in the month of September.
What do we know about the Orioles?
For the fifth year in a row, the AL Home Run Champ calls Camden Yards at Oriole Park its home field. These Orioles can hit too, and anchored by possibly the greatest season by a closer in baseball history, they have an excellent bullpen as well.
What you might not know about the Blue Jays
Their success comes from limiting balls in play by opposing hitters. It's a successful formula, especially since aside from underrated CF Kevin Pillar, the Blue Jays play steady if unspectacular defense.
What you might not know about the Orioles
The left side of the Orioles defense might be the best in the major leagues. The rest of the team, might be one of the worst defensive units in the major leagues. Their success is reliant on the Earl Weaver philosophy of Pitching, Defense, and the Three-Run Home Run.
Who moves on to face Texas?
Toronto's biggest weakness is the Orioles biggest strength, and if both starters are gone by the 6th inning the edge goes to Baltimore.
It's hard to ignore the Orioles weakness against lefties on the road, and you know the Rogers Centre will be rocking.
Toronto 6
Baltimore 2
Follow Jason Trask on Twitter @Coach_Trask