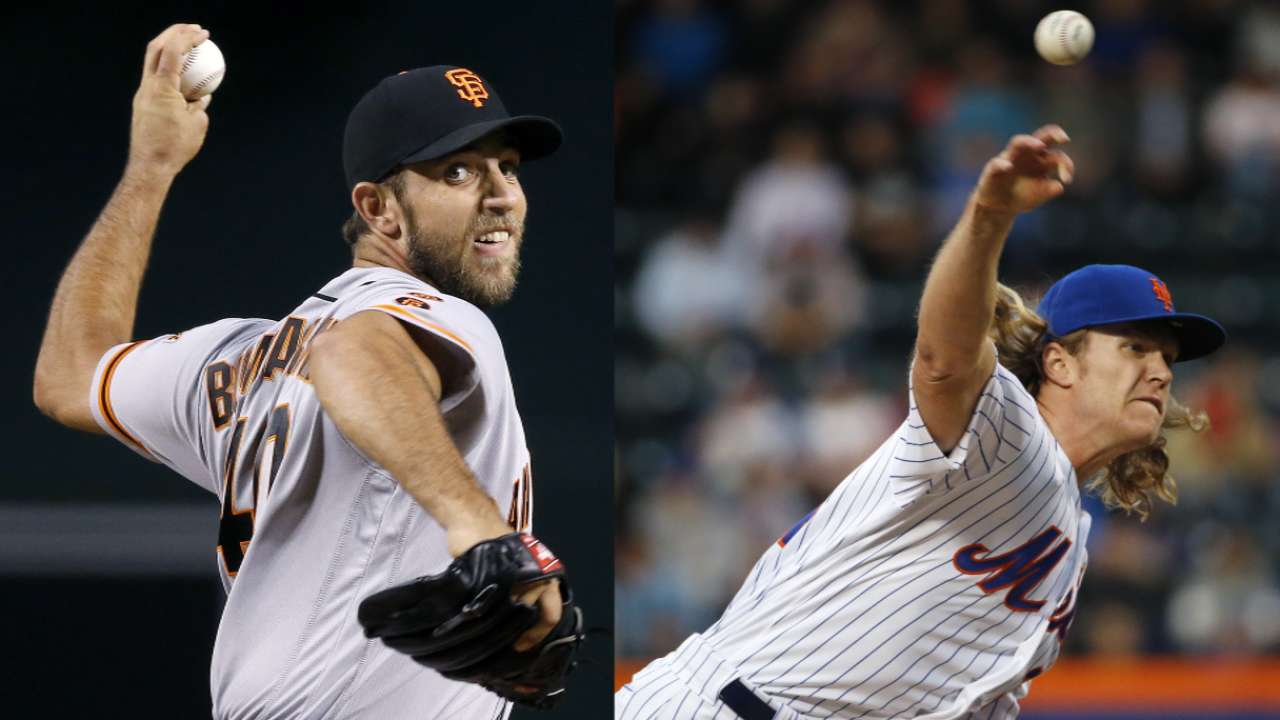 MLB Postseason: NL Wild Card Preview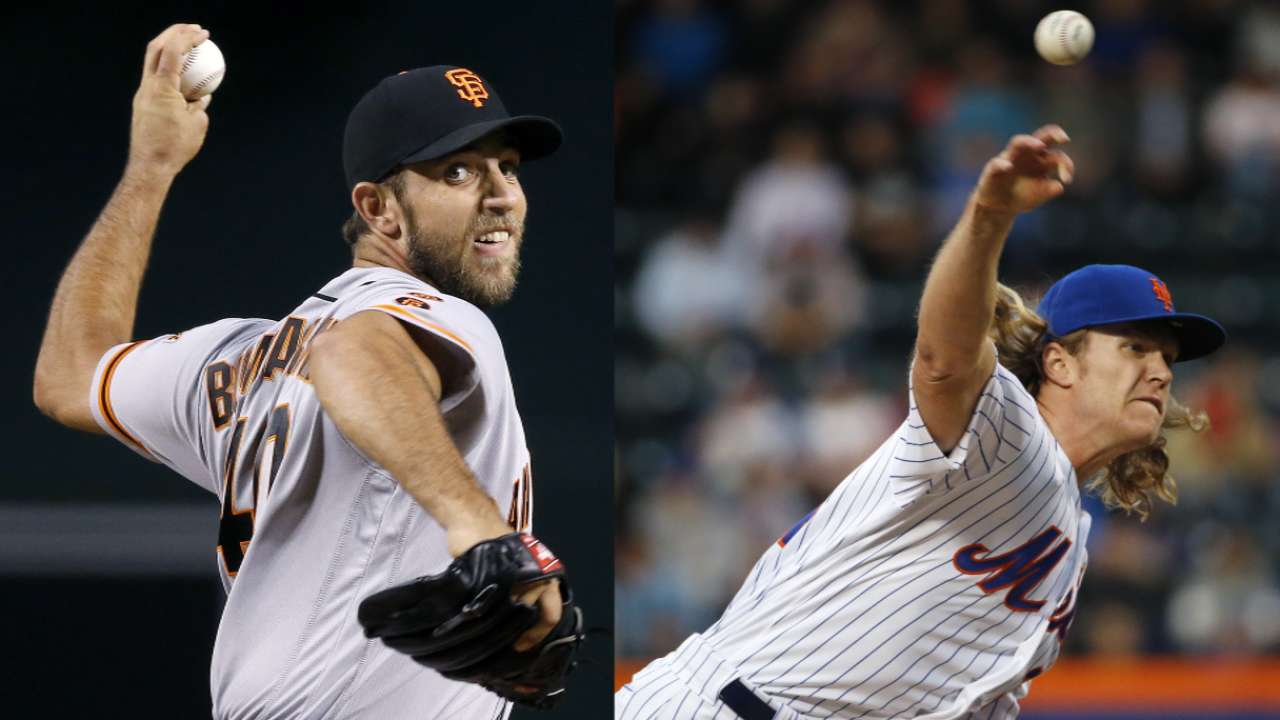 I was wrong.
As of Monday afternoon, the Toronto Blue Jays named Marcus Stroman their starting pitching for the AL Wild Card game. The move makes sense due to Stroman's higher BB/K rate and lower HR/9 rate than Liriano.
Let's take a look at the National League Wild Card matchup:
National League Wild Card Game, Wednesday, October 5th
San Francisco Giants at New York Mets
Probable Starters: Madison Bumgarner (SFG) vs Noah Syndergaard (NYM)
Madison Bumgarner is 27 years old. This is only his 7th year in MLB, and has a career resume that is unmatched by any current major league pitcher. 14 postseason games, 3 World Series rings, and one of the most fearless pitchers in baseball today. A hostile Citi Field will have little or no effect on him.
Noah Syndergaard is the Designated Survivor of the Mets pitching rotation. Fans were surely salivating after a surprising trip to the World Series in 2015. Now, Mets fans should be thankful for a home game with Thor on the hill.
What do we know about the Mets?
Unlike the AL Wild Card teams, there's not a lot of offense to find here. Granderson against lefties is underwhelming, and aside from Yoenis Cespedes and Asdrubal Cabrera the rest of the Mets lineup is, um, feeble. Terry Collins has done a masterful job of getting the Mets into this position after decimating injuries (Harvey, deGrom, Matz, and Wheeler).
What do we know about the Giants?
It's an even numbered year, so they're winning the World Series right? The cornerstone players are still around (Posey, Belt, Panik, Pence, Pagan), but the pitching staff might be better. Oh, and Bruce Bochy really doesn't care what you think and will use 5 pitchers to get 3 outs if the situation calls for it.
What you might not know about the Mets
Jose Reyes, Cespedes, Cabrera and Rene Rivera (!) have a combined .380 batting average against Bumgarner. After being susceptible to stolen bases all year, Syndergaard was tested by these same Giants in mid-August. The Giants were thrown out in both attempts handing the Mets two outs they otherwise wouldn't have earned.
What you might not know about the Giants
The Giants found their replacement for Pablo Sandoval at 3B in the person of Matt Duffy last year. Duffy was then swapped to the Rays for the enigmatic Matt Moore. The Giants were able to acquire Eduardo Nunez from Minnesota for a guy who only pitched 2 ⅓ innings than me. Moore won't likely be a factor in the Wild Card game, but the Giants might not be there without him. The Giants also might have the best infield defense in MLB with Brandon Belt, Joe Panik, Brandon Crawford and Nunez all displaying above average defense across the board.
Who moves on to face the Cubs?
The Mets have home field advantage and have been decent over the last month. This game has to potential to be similar to the ALDS clincher between STL/PHI in 2011.
San Francisco has been here before, going to Pittsburgh two years ago with Madison Bumgarner on the mound in a Wild Card game and winning.
Mets 4
Giants 1
Follow Jason Trask on Twitter @Coach_Trask
About Author