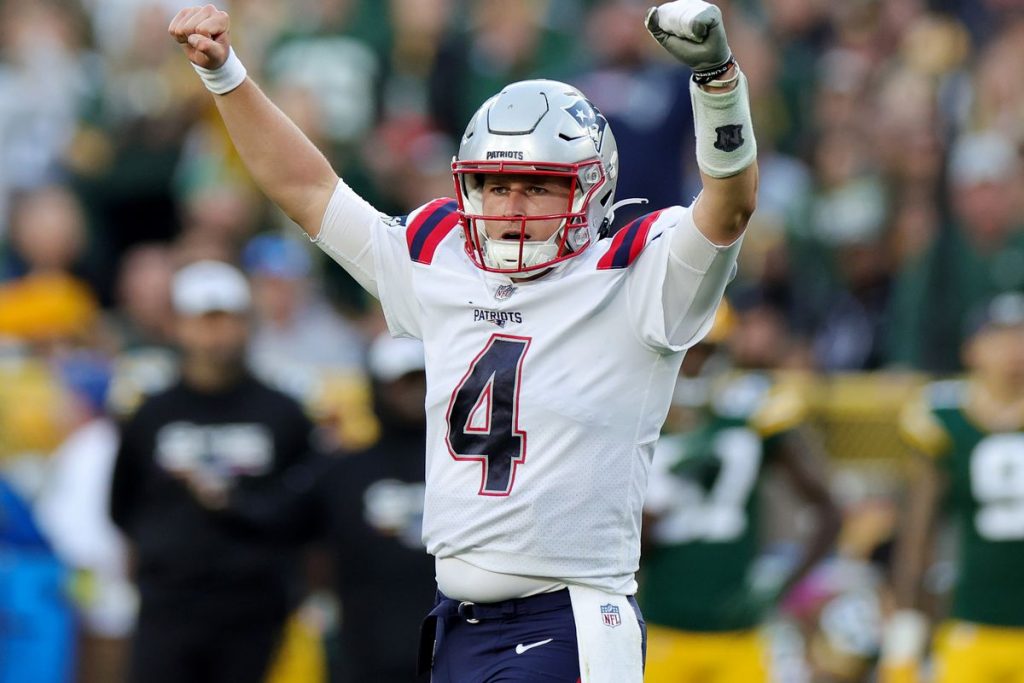 New England has Zappe Fever
Let's be honest.  As Patriot fans, we're just desperate for something to get excited about these days.  That's why we want Bailey Zappe to start on Sunday against the Detroit Lions in Foxborough.  We know what we're getting with Brian Hoyer, and most of the time it won't be pretty.  But the rookie Zappe has us longing for the unknown after his (relatively) mistake-free outing following Hoyer's injury last week in Green Bay.
Well, it turns out our wishes have been granted.  As theScore's Jordan Schultz reported Friday, New England will opt to go with Zappe over Hoyer when they take one of the fellow bottom-feeders of the NFL this week.
The 23 year-old's debut was brief and carefully managed by the Patriots.  He threw just 15 passes, completing 10 of them for 99 yards and a touchdown.  But it was enough to give Patriots fans a serious case of Zappe fever.  Given Mac Jones' lackluster performance thus far in 2022, it would likely only take the rookie a couple wins to stir up quite the quarterback controversy in New England.
So far it sounds like Zappe understands his role as a game manager and is ready to do whatever's asked of him and rely on his teammates to help him along:
"Yeah, I'm sure there will be a little bit more comfortability with it," Zappe told reporters on Wednesday of his next potential opportunity. "But, like I said, I'm going to lean on my teammates a lot. They helped me a lot at the Packers, and I'm going to lean on them even more this upcoming game, or whenever it is. I'm really excited for just going to practice every day and getting better."
Sounds like a Belichick guy to me.  Zappe and the Pats will take on the Lions at 1 pm on Sunday at Gillette.  Stay tuned.