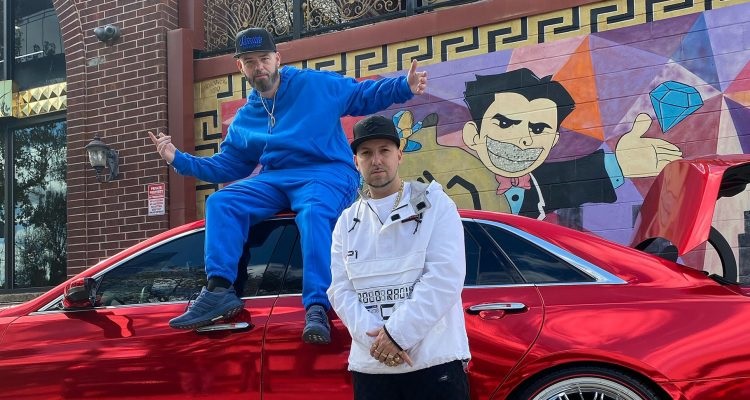 Termanology connects with Paul Wall for an unlikely collaborative album, 'Start 2 Finish'
The year is 2006.  Paul Wall is at the height of his commercial success after signing with Atlantic Records and releasing his critically acclaimed debut solo album The People's Champ in the year prior.  He had already been a staple in the Houston hip-hop scene since the late 90's due to he and Chamillionaire's mixtape placements with Swishahouse, but his solo efforts combined with his features on Nelly's smash single "Grillz" and Kanye West's "Drive Slow" had made him a household name throughout the entire landscape of hip-hop.
Just shy of 2,000 miles away, in Lawrence, Mass., an emcee by the name of Termanology was emerging as one of the new faces of East Coast boom bap.  Term was taking the underground by storm behind the DJ Premier-produced "Watch How It Go Down", a collaboration that was earned when Premo co-signed Term's 2005 single "This Is Hip Hop".
Both rappers were building quite a foundation in their own right, but they embodied completely different styles.  Term was East Coast.  Fast-paced and aggressive.  Paul Wall was the exact definition of a Houston rapper.  Slow flows over equally slow bass-heavy beats, meant to be played while driving candy coated cars at a speed slow enough for onlookers to grasp the elegance of what they're witnessing.  At that time it would have been hard to imagine that 16 years later they'd be releasing a collaborative album, but here we are.
Paul Wall's transition into boom bap has largely been a product of his relationship with legendary Massachusetts producer Statik Selektah.  The two of them released an LP together back in 2019 entitled Give Thanks, which received some criticism from some of Wall's core Houston fanbase but showed his willingness to go against the grain and flex his underrated lyricism.
That's exactly what he did once again on this most recent offering with Termanology called Start 2 Finish.  When going bar for bar with Term, someone who thrives in that type of setting, you have to bring your most intricate lyrics.  Paul Wall was impressively able to do this without sacrificing his authentic voice and flow.
Production on the project came via Pete Rock, Statik Selektah, Dame Grease, J. Cardim, and Termanology with features from Bun B, Millyz, Nems, Kxng Crooked, Wais P, Fly Anakin, Mia Jae, and C Scharp.
A couple interesting facts about the album:
The beat for "Recognize My Car" was made by Pete Rock in 1991.  He held onto it for 31 years before giving it to Term and Paul Wall:
"Thailand" has been one of the more popular tracks on the album, and it was produced by Termanology himself.  After spending nearly two decades perfecting his pen game, the prolific emcee has been trying his hand in production.  Sounds like that's going pretty well: