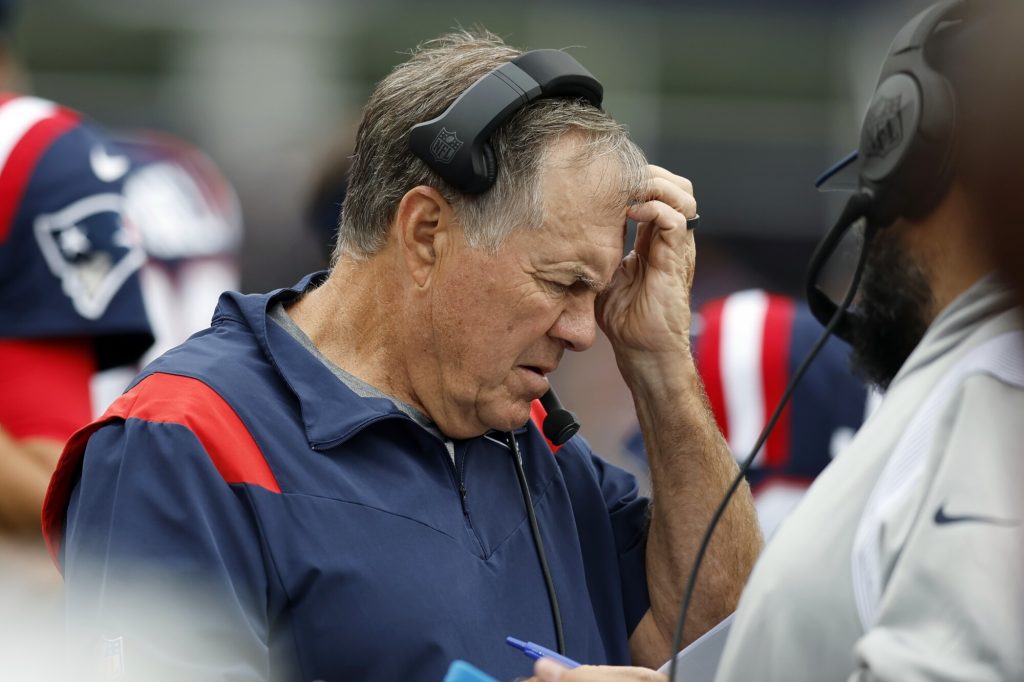 Despite being only a few months removed from the Celtics playing in the NBA Finals, these are pretty dark times in New England sports.  How long it will last remains to be seen, but make no mistake about it folks.  We're in the shits.
Red Sox finally eliminated
About damn time if you ask me.  The last time the Red Sox were sparking any sort of interest from fans was when Alex Verdugo hit a walk-off single to beat the Yankees back in early July, and even then we were desperately trying to make up ground.  Now our only hope is that the Aaron Judge home run chase is the final highlight for the pinstripes this season and that they close out October still only having one championship in the past 22 years.
The Patriots are in a tough spot
Mac Jones suffered a high ankle sprain that will most likely keep him sidelined, but the turmoil for this 2021 Patriots team came long before their quarterback's injury.  No offensive coordinator, no defensive coordinator, not enough weapons on offense.
Celtics Training Camp/Preseason is off to a shaky start
The Celtics have turned into a soap opera.  We're all waiting on more information regarding the Ime Udoka situation, but according to NBA analyst and former player Matt Barnes, it's "100 times uglier than any of us thought."
The Bruins are lost
The Bruins fired Bruce Cassidy because he was too mean, despite the fact that he's been nothing but a great coach and leader since taking over for Claude Julien back in 2015.
The past 20 years have been an embarrassment of riches, but the past two weeks have been eerily reminiscent of the early 90's.  The good news is that the C's should be championship contenders again regardless of the off-season turmoil.
About Author