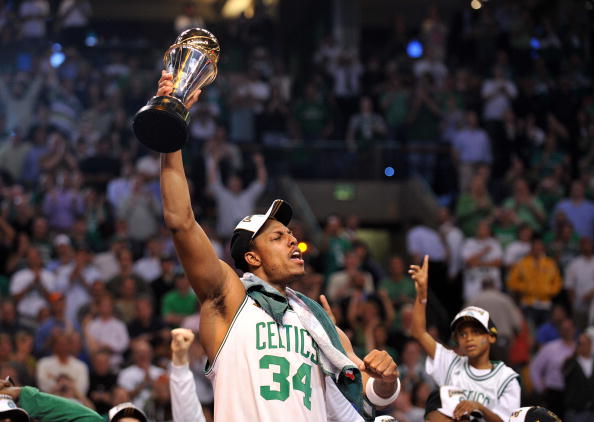 The Celtics Will Retire Paul Pierce's Number This Season
Much like the Red Sox with David Ortiz (who also wore number 34), the Celtics will waste no time retiring Paul Pierce's number.
Pierce officially retired a Celtic last month when he signed a one-day contract.  On Thursday, the team's co-owner Steve Pagliuca announced that The Truth's number will be raised to the rafters on a night to be determined during the 2017-18 season:
Cs co-owner Steve Pagliuca says Paul Pierce's number will be retired this season, game TBA.

— Adam Himmelsbach (@AdamHimmelsbach) August 17, 2017
As someone who started watching the C's when Pierce came into the league in '98, I've been telling myself for years that there is nothing that will stop me from being at The Garden the night his number is retired.  I'm sure a lot of Celtics fans feel the same way, so expect tickets to sell out fast once the date is announced.
Follow Jack Bardsley on Twitter @BostonBigFour
About Author