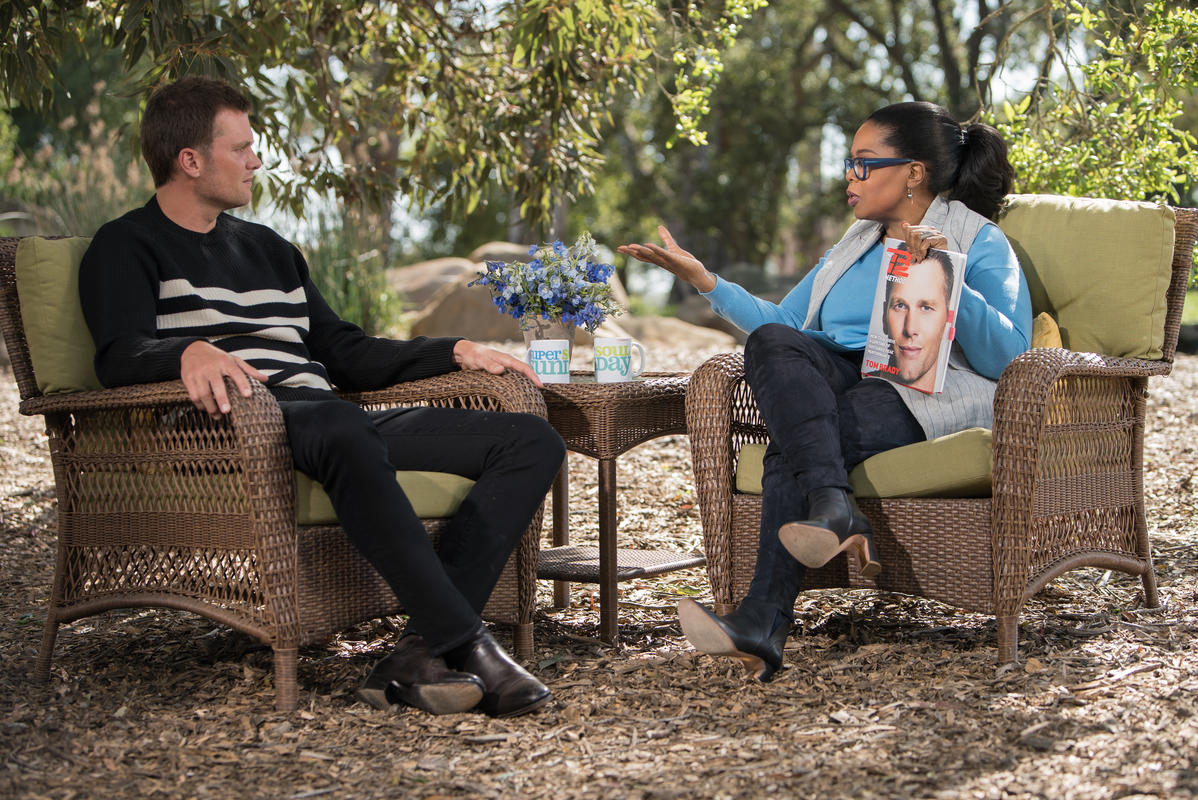 Tom Brady Opens Up To Oprah About Retirement And National Anthem Protests
Three years ago, a 38 year-old Tom Brady said he wanted to play 10 more years in the NFL.
Last year, he said that playing until 45 was an achievable goal.
His play on the field doesn't suggest that he needs to hang it up any time soon.  The guy just won the MVP and then threw for over 500 yards in the Super Bowl.  But between his self-reflecting in the last episode of his Tom vs. Time documentary and his decision to skip out on OTA's so he could spend time with his family, it seems he's beginning to prepare himself for life after football.
For the first time ever in his recent interview with Oprah Winfrey, Brady opened up publicly about the thought about retirement creeping into his head:
Oprah also asked the five-time Super Bowl champion about his views on the NFL's kneeling controversy.   Tom is known to be a friend of Donald Trump, but has evidently distanced himself from the president ever since the election.
Trump has spoken out against players kneeling during the national anthem, while Brady said he respects their decision to peacefully protest:
The full interview will be aired on Sunday at 11 AM on the Oprah Winfrey Network.  You'll see Brady touch on these subjects as well as his family, deflategate, and his plans after football.
Follow Jack Bardsley on Twitter @BostonsBigFour
About Author