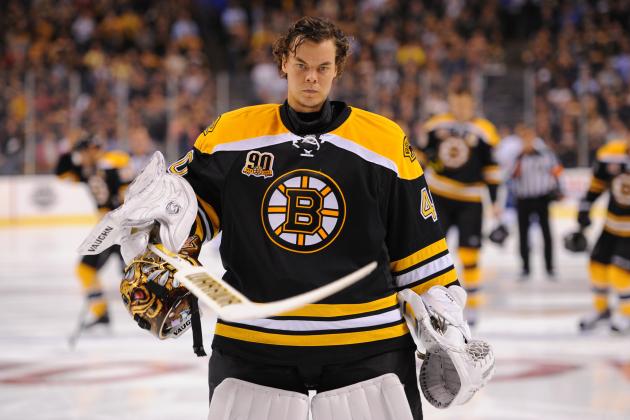 Tuukka Rask Shines Bright Early In Bruins' Season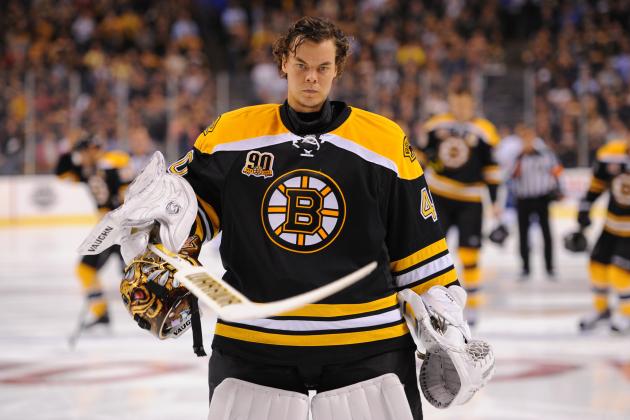 Many fans questioned Tuukka Rask's ability in net after a subpar 2015-2016 season in which Rask struggled behind a poor defensive group. His .915 save percentage last season was the worst of his career and he was not able to push a mediocre Bruins team into the playoffs, as some expect elite goaltenders to do. Some cited his contract– $7 million per year through 2020-2021- as too much money and too long for the goalie and argued he should be traded away for a top pairing defenseman.
After all this criticism, it's been satisfying to watch Rask silence his detractors so far this season. Though a lingering soreness issue has kept Rask out of 5 of Boston's 16 games so far this season, he is playing some of the best hockey of his career. Rask is 10-1 on the season with three shutouts and an astounding save percentage of .945%. The Bruins as a team are only averaging 1.54 goals against when Rask has been in net this season.
There have been some bright spots for the Bruins so far this season- David Pastrnak's emergence, Brad Marchand continues to play brilliant hockey, and Brandon Carlo has impressed for a 19 year old defenseman- but the biggest story of the season has to be Rask. The jury is still out on what kind of team the Bruins will be this season- at 10-6 with a goal differential of only +3, there is still more to be desired from Claude Julien's group offensively- but if Rask can stretch this period of play throughout most of the season, he could really help the Bruins sneak into the playoffs for the first time in three seasons.
Rask has always been a great goaltender, but it was no surprise that he had down seasons in 2014-2015 and 2015-2016 as a once great Boston defense became more and more depleted. Rask still is not working with a great defensive core in front of him this season, but either Claude Julien's new puck movement system, which emphasizes speed, has noticeably improved the defense's play, or Rask has turned his game up a notch. Given that the Bruins have lost every game this season that Rask has not played in, it is safe to say Rask has been the difference for Boston so far.
Follow Tommy McArdle on Twitter @tmcardle27
About Author