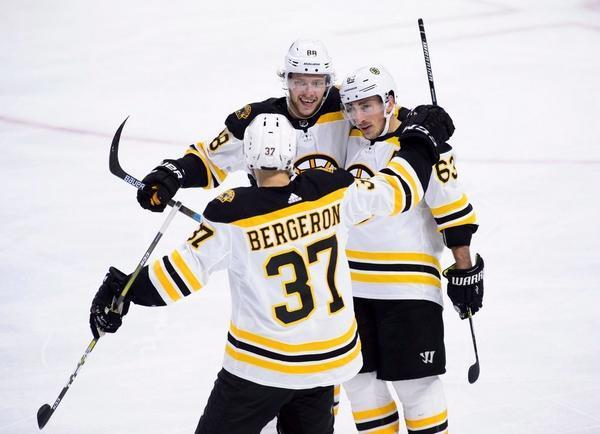 Can The Bruins' First Line Turn Things Around?
There's been a lot of talk this postseason about the production of the Bruins' fourth line, specifically the scoring of Joakim Nordstrom.  And it's a good thing they've stepped up because at times they've managed to make up for the inconsistency of the first line.
Patrice Bergeron, David Pastrnak, and Brad Marchand have often been regarded as the leaders of one of the best lines in hockey, and rightfully so, but you wouldn't know it from watching the Stanley Cup Finals thus far.  The trio has recorded zero even-strength points through the first two games.
As one of the more level-headed guys in the league, Bergeron was straight to the point with his assessment after Wednesday night's loss:
"We need to capitalize," Bergeron said in Boston. "For us, it's about being better. We've dealt with this this whole playoffs against different lines. It's no different. We know how we can play."
He's right.  We all know how they can play.  Now we just need to see it.  In the first three rounds of the playoffs, Bergy, Marchy, and Pasta were responsible for 23 of the Bruins' 32 goals.  They stand a slim chance against the Blues with their best players taking as much of a nosedive as they have.  The key to Game 3 will be for those three guys to assert themselves and get involved in the scoring.
Puck drops a little after 8.