Don't look now, but the Bruins are Hot
Man ohhhh man have we seen a lot of these hugs like the one up above pretty often this year. The look on Krug's face is how I feel about it too. This year has been a bit of a wild one for your Boston Bruins. After trading key pieces in the offseason, to starting off the season about as bad as they could, and to buying at the deadline to go all in, you could say we have been pretty up and down. If you would have told me this team would be where they are right now when the season first started, I would have told you you were wicked crazy.
Cat Fight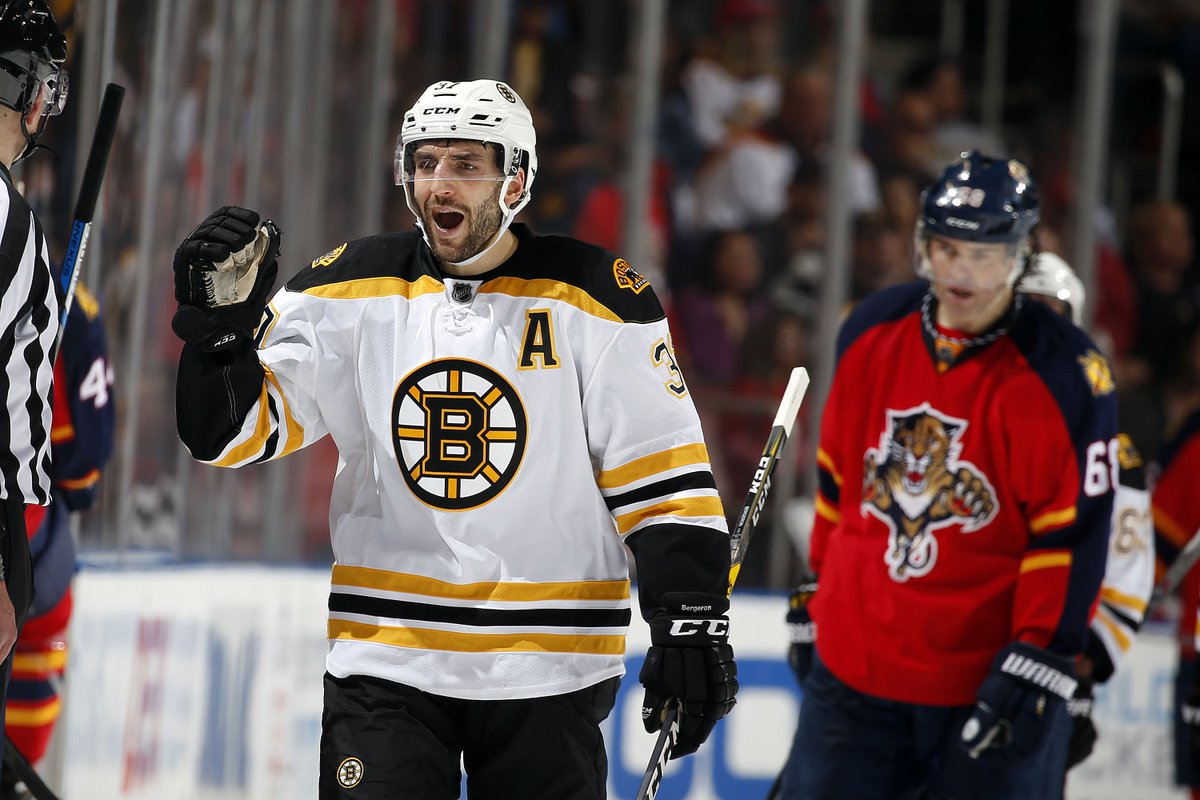 After falling in overtime to Washington on Saturday night, the Bruins were determined to come out of the Florida trip ahead. The Panthers were the first stop and they came out firing on all cylinders. Scoring four first period goals and had me and the rest of Boston thinking this team would never lose again. Then they of course ended up blowing the three goal lead like we have seen before and always wait for. Overtime comes around and a new name had become a hero in Boston for the night. Lee Stempniak. Shout out to Stempniak, for being probably one of the best trade deadline pickups this year, and is wicked underrated. We just needed someone who did not suck and weigh down Marchand and Bergeron and Stempniak is a great fit. For the record, I think that look on Jagr's face is great and I love every second of it. I love the guy and he is a legend, but it is fun to see us succeed at others expense because lord knows we have been on that side of things many times.
Happy Claude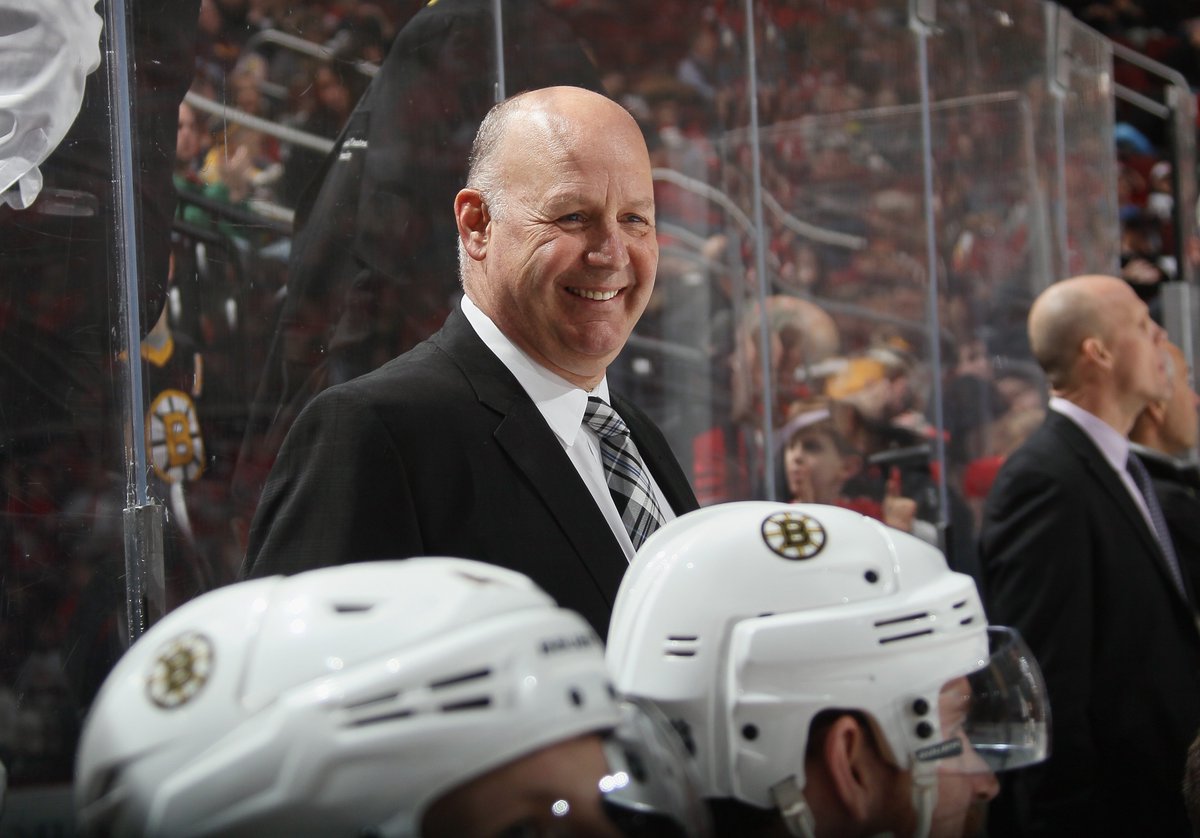 Yes, smile it up Claude because you just passed Art Ross on the Bruins all time wins list as a head coach! You also have had Bruins fans absolutely criticizing every single move you make like benching certain players late in games, or putting out lines they do not agree with. But here you are sitting on top of the Bruins coaching wins list. Should I remind you that the Bruins are an original 6 team and have been around forever too? Claude Julien deserves to be the front runner to receive the Jack Adams award, given to the top coach in the league that season. He has done an outstanding job with this group of guys this year, and nobody could have predicting the Bruins to be tied for the division lead this late in the year. Congratulations Coach Julien, and lets hope Bruins fans realize we have one of the best in the league behind our bench.
Lightning'd Out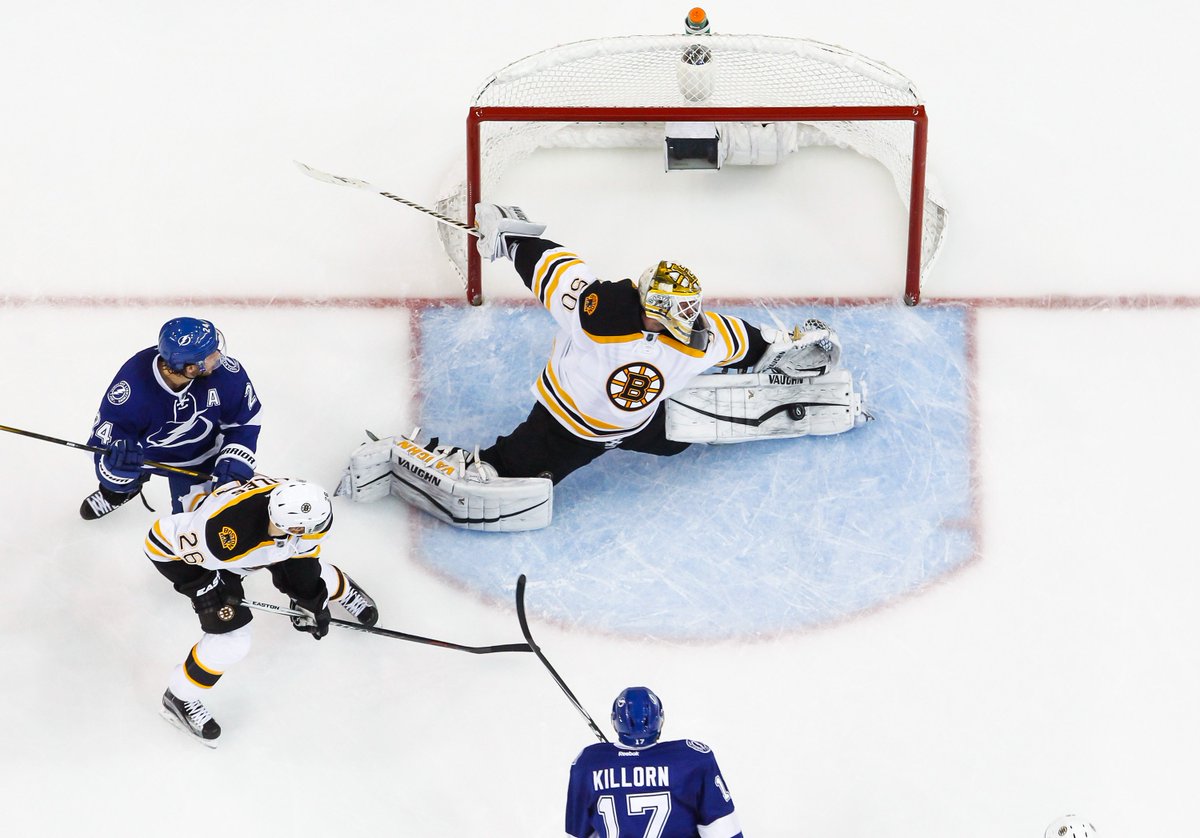 Rolling into Tampa, the Bruins had a chance to move into sole possession of first place in the Atlantic with a win in regulation. Leading the charge in net was Jonas Gustavsson, since Rask had just played in the game the night before against the Panthers. Not only did he save his best game of the season for the Bruins most important game of the year so far, but it was the best performance of his career. A 42 save shutout, a new career high in saves in a game for Gustavsson. I can not say enough about this guy, he has been so good as our backup this year, something we did not have last year and it really showed when Tuukka had to appear in almost every game. Jonas, we appreciate you in Boston, and we all know Tuukka Rask is appreciating the fact he can have nights off this season. We have all seen him pretty upset and it is best to keep him happy. (and away from milk crates)
Marchy Remains hottttttt
This Brad Marchand guy is unreal. He scores the game winner in overtime last night (If you did not see the goal, or just love watching that over and over again, head to our website main page and watch it). The chemistry between Marchand and Bergeron is at an all time high right now. Will anyone be able to stop these guys for the rest of the season?  Marchand now has a career high 34 goals on the season and does not seem to be slowing down anytime soon. I am really hoping he can push for 40 because it has been quite some time since they have had a 40 goal scorer in Boston. Nothing would be better than Marchand reaching 40 goals and seeing the rest of the league fear him every time he gets in the offensive zone.
Follow Andrew Parker on Twitter @AndrewwParkerr
Also, do not be afraid to leaves some responses in the comments. I love hearing from Bruins fans and their views on things
About Author