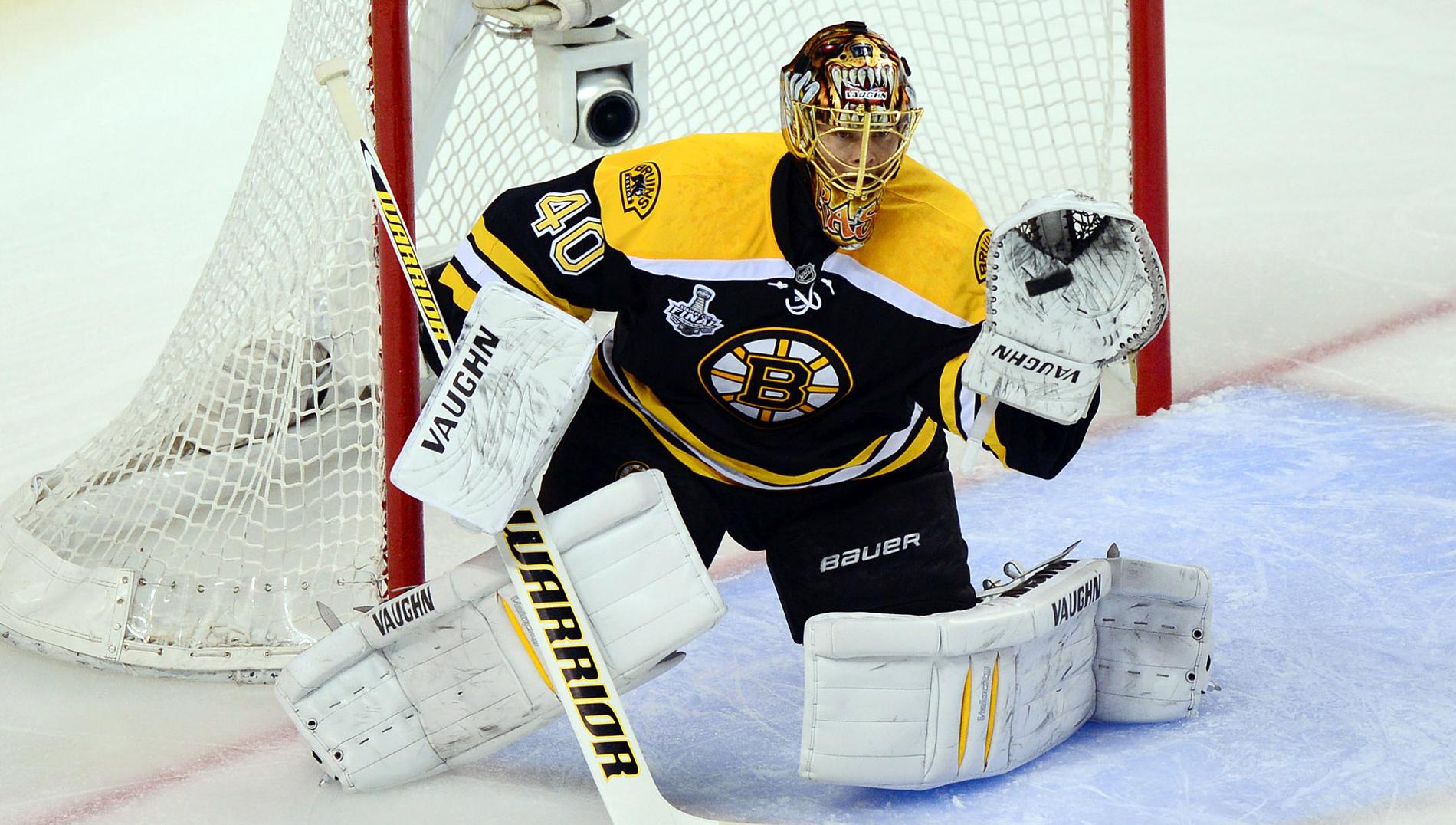 Tuukka Rask is out tonight against Montreal
Bruins goalie Tuukka Rask  has been listed day to day after not practicing on Friday, and he will not play against the Montreal Canadiens tonight, according to a press release on the Bruins website. To account for Rask's absence, Zane McIntyre was called up from Providence Saturday morning on an emergency basis. McIntyre will most likely back up Anton Khudobin tonight against Carey Price and the Canadiens, who are off to a 3-0-1 start to begin the season.
Rask's absence should not be worrying for Bruins fans. It is far better to allow Rask to rest early in the season if he needs it. There is no sense in asking him to play through soreness or potential injury that could lead to a real injury that either nags him throughout the season or puts him on the shelf for a long period of time.
Of course, tonight's absence will not resonate well with a certain demographic of Bruins fans who think he is vastly overrated and overpaid, who often point to his 5-15-3 regular season record against Montreal as evidence that he can't win big games. It's a poor line of thinking that a highly paid goalie, such as Rask, should not already be dealing with injuries so soon into the season. Sitting Rask early in the season is a responsible decision made by Rask, the coaching staff, and the medical team so they can hopefully get Rask back to 100 percent before games become more meaningful. Players like Rask have big contracts because the front office wants them playing in big games. They sit Rask now so they can ensure we will have him at full health later this season.
What is strange is that though Rask's "general soreness" has been noted a few times so far since the beginning of the year, he has been rock solid through three games this season, posting a .947 save percentage and most certainly putting the Bruins on his back against New Jersey on Thursday night. If that is how he's played while working through his soreness, there's more to look forward to when he is back in a few days. Anton Khudobin is certainly capable of holding down the fort tonight against Montreal.